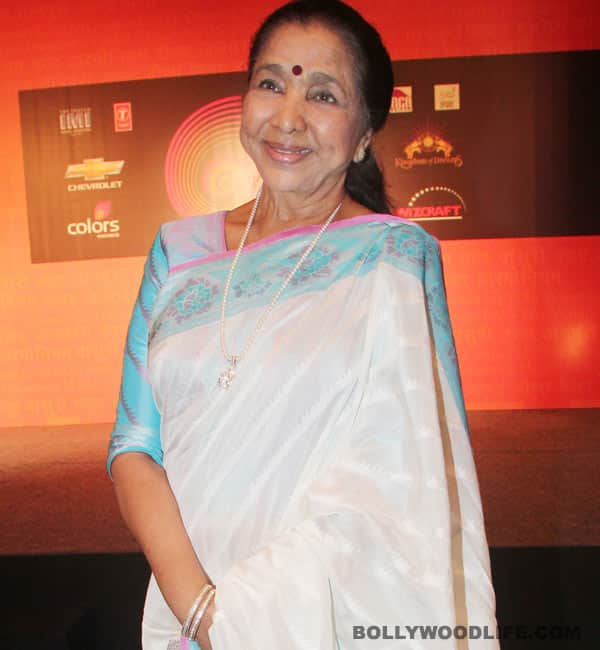 The legendary singer was born on September 8, 1933
Asha Bhosle turns 80 today. The veteran singer, who has given her voice for over 1,20,000 song in more than 18 languages including Assamese, Bengali, Gujarati, Hindi, Malayalam, Marathi, Punjabi, Tamil, Telugu, Urdu, English, Russian, Czech, Nepali and Malay is a personality to remember for life.
The singer started her Bollywood career in 1943 and it's going on since then. In 2013, Ashaji added a new feather to her hat by acting in the movie Mai, for which she received critical acclaim. She received the Dadasaheb Phalke Award in 2000 and the Padma Vibhushan in 2008 and in 2011, Ashaji was officially acknowledged by the Guinness Book of World Records as the most recorded artist in the music history.
One can never forget some of her popular numbers like Shok nazar ki bijliyan (Woh Kaun Thi, 1964), Aaiye meherban (Howrah Bridge, 1958), Kaali ghata chhaye (Sujata, 1959), Jhoote naina bole saachi batiyaan (Lekin, 1991), In aankhon ki masti ke (Umrao Jaan, 1981)… the list is simply endless.
BollywoodLife takes this opportunity to wish the legendary singer a very happy birthday and hopes she will never stop entertaining us with her soulful voice.
Tell us here your favourite Asha Bhosle number…