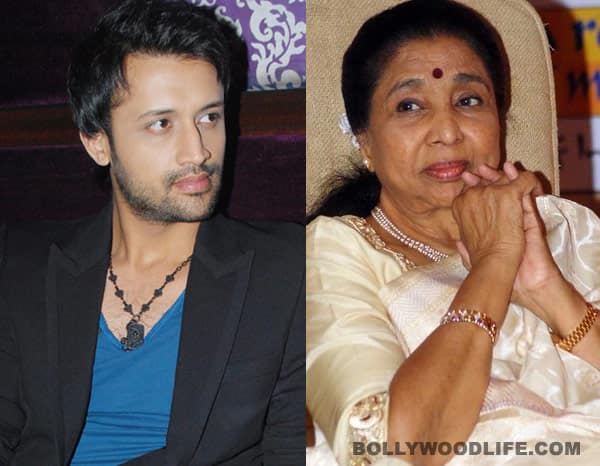 The Pakistani singer upsets Asha Bhosle with his rude behaviour during a reality show in Dubai. Bhosle walked out when Atif refused to relent
Just when seasoned musicians in India are questioning Atif Aslam's ability to sing, the Pakistani vocalist picked a verbal fight with none other than Asha Bhosle. We hear that so miffed was Bhosle with Atif's rude remarks and his indecent behaviour, that she left the reality show they were shooting for. Producer Boney Kapoor had to intervene to get Bhosle back to continue the show.It so happened that Asha Bhosle was judging a reality show in Dubai. The show has two teams from India and Pakistan, led by Atif and Himesh Reshammiya respectively. The ugly verbal fight took place when Bhosle voiced her opinion about a contestant from across the border. Predictably, the team captain Atif defended him heatedly.
A little birdie tells us that Atif showed complete disregard for India's legendary singer. He also stated that if his contestant wasn't cleared for the next round, he would walk out. After watching Atif's antics and listening to his threatening remarks, Bhosle reiterated her stand and maintained that if a contestant wasn't good enough, it was unfair to others to let him pass to the next round. Seeing Atif being unreasonable, Bhosle asserted that she didn't wish to continue on the show. Finally, producer Boney Kapoor intervened to orchestrate a ceasefire. After Boney's intervention, peace prevailed on the show.