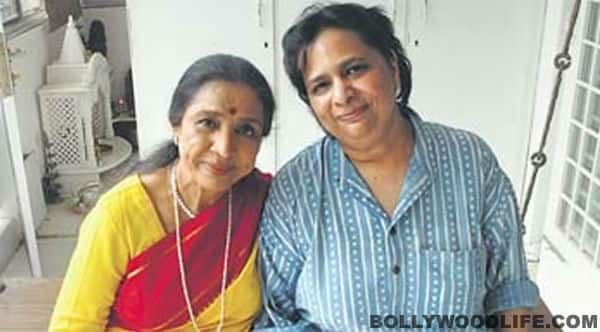 Varsha shot herself on Sunday night when she was alone at her Peddar road home
Tragedy struck the iconic singer Asha Bhosle's family late on Sunday night when her daughter Varsha Bhosle ended her life with a .22 Baby Browning pistol at the Mangeshkar's residence on Peddar road.
56-year-old Varsha who lived with her mother Asha took the extreme step when Asha and her son Anand were away in Singapore for a concert. Varsha was being treated for depression and this was not the first time she had attempted to take the drastic step.
In the past, Varsha, who was a columnist and singer, had tried to end her life twice by taking an overdose of sleeping pills – the last time in 2010. The first time she had attempted suicide was in 1998 after her divorce to Hemant Kenkre, a freelance sports writer.
Reportedly, Varsha was extremely close to veteran photographer Gautam Rajadhakshya, who passed away last year. She was planning to start an orphanage with him and after his demise she is said to have slipped further into depression.
Varsha's body was discovered by one of the Mangeshkar family drivers on Monday morning, who entered the apartment via Lata Mangeshkar's flat. Police also found out that Varsha had ordered some Chinese food that lay half-eaten besides a half full glass of water.
The police are now looking for the owner of the .22 Baby Browning pistol – reportedly unlicensed – that Varsha allegedly shot herself with. The Mangeshkar's own two licensed fire arms that belong to Asha's youngest son Anand Bhosle and her brother Hridaynath Mangeshkar. However, the ownership of the Browning hasn't been discovered yet.
Asha Bhosle returned to Mumbai on Monday night, and the police were waiting to question her since the family was in too much shock. It's truly a tragedy for the legendary singer, and we at BollywoodLife extend our deepest and most heartfelt condolences to her.