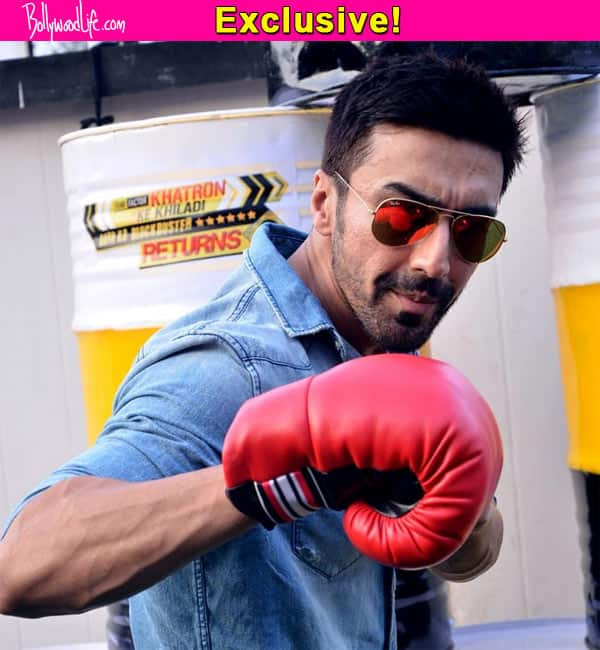 The man has a funny bone that will leave you in splits – it's a wonder how the other contestants of Khatron Ke Khiladi ever managed to control their laughter around him
Ashish Chowdhry may have had a gazillion flops in Bollywood, but TV is turning to be very lucky for the actor. After the success Ek Mutthi Aasmaan, the actor has now won Khatron Ke Khiladi 6 title. We caught up with the actor to talk to him about his big win, his next plan and some interesting facts about the dishy man. Read excerpts from the interview…
What is the one fear that you over came after Khatron Ke Khiladi?
I overcame the fear of losing and my dilemma with cockroaches.
What was the toughest stunt on the show for you?
I think it was the airplane one 'coz that was the one time where my life was in someone else's hand and not mine. I have no right to risk or lose my life for a trophy. If something happened to me I would be leaving my family behind which would be unfair. But Rohit sir convinced me and guaranteed that nothing will go wrong and that's how I agreed to do the stunt.
Who would you recommend for the show in the next season?
Me again! I think Yuvraj Singh should go for the show, he has fought death and come back; he is a fighter. I would also like Zayyed Khan to try this; actually all the boys from my movie Fight Club should go for this in the next season. Am sure they would be great at it.
Who was your toughest contender in the show?
Everyone was excellent at something or the other. In swimming it was Sagarika, no one could touch her in a water stunt, she was like a mermaid. Rakesh was amazing in endurance and no one could challenge him on that. Chang was amazing in all the creepy crawlies. All the girls were amazing – Asha Negi was phenomenal. The show is more about mental strength.
Who was your best partner in the stunts?
Hussain and I had a great bond; we could read each other very well. Throughout the trip we ate together, went out together and spent a lot of time together.
Now that KKK 6 is over will you be heading back to movies or do you intend to continue with television?
Yes, moving to TV was a very calculated move and I am really glad I did it. Fiction is still my first love and something I know I can do best. I wanted my previous show to go on for a long time, but it went wrong because the story did not move as it was promised to me, I was very disappointed. But that doesn't mean I am giving up on TV.
Have you struck any deal with Colors?
Colors has become like family and I love the team. If they have something for me then I will definitely consider it.
What about movies?
If something really spectacular comes my way then I will definitely do it, but Ia m not big enough to get something like that.
Do you have any movies planned with Rohit Shetty?
Rohit is like a mentor and friend; he helped a lot through all the stunts. Frankly we've never discussed work and I don't think I will ever bring it up either. The moment you try to extract work from friends the relationship goes sour, which is not something I want.