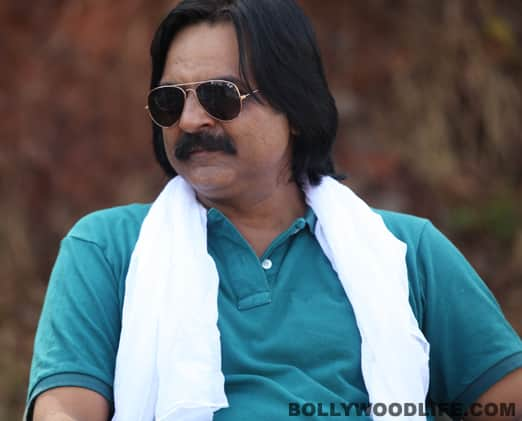 The Jodi Breakers director spoke of his journey in Bollywood, his love for cinema, controversies and the frustration he dealt with after Good Boy Bad Boy, produced by Subhash Ghai, earned him a bad name
In Bollywood fates change every Friday. One Friday, Ashwini Chaudhary's Emraan Hashmi-Tushhar Kapoor-starrer Good Boy Bad Boy released, almost ending his career. But he has bounced back, this time with a talented actor, R Madhavan and one of B-town's hottest sizzlers, Bipasha Basu for company in Jodi Breakers…
Your first three films, Laado, Dhoop and Siskiyaan were in a different zone and then you made Good Boy Bad Boy. What prompted the sudden change of sensibility?
I wanted to test new waters. As a filmmaker, you can say I was rehearsing for a bigger, more commercial and mainstream presence with the three earlier films.
After Good Boy Bad Boy you were almost written off and had to wait for a long time before Jodi Breakers began. Was it frustrating? How did you deal with it?
Of course it was frustrating. I managed to stay afloat with large dollops of native humour! Good Boy Bad Boy was a film made under 'special circumstances'. The industry knew that it did not have my stamp on it. It was only a matter of time before I would be calling 'action' again, but I had to stay focused and positive and with some support from my cronies, I managed to do both!
You have managed a very unusual casting coup for Jodi Breakers. How did that happen?
Once Madhavan came on board, we knew we had to cast someone really smart and fresh with him. Bipasha had read the script, had liked it but I guess wanted her to be paired well. With Madhavan on board, things fell into place for all three of us. It made perfect casting sense to have two yin and yang personalities play Sid and Sonali in JB.
How different were Bipasha Basu and R Madhavan's approaches to the scenes?
While Madhavan likes a studied and much thought of approach to acting, Bipasha is spur-of-the- moment and intuitive. Madhavan, with an impressive body of work behind him, has five expressions on his face in every scene and not one of them is out of place. I believe that for both these talented actors, the best is yet to happen.
Why is the publicity of your film more focused on Bipasha?
Says who? The publicity is extremely well-balanced.
The 'Bipasha' item song is doing well. Who came up with the idea?
There was a great situation for a good item song in the film. Salim, Sulaiman and me got excited with the idea of doing a song with Bipasha's name in it. When we approached Bipasha, she was gung-ho too after hearing the scratch version.
Was the Omi Vaidya dialogue controversy intentional?
Not at all; we fought tooth and nail to keep the word censors wanted to bleep out.
There were allegations that your film was copied from Heartbreaker?
The two films are as different as chalk and cheese. Moreover, Jodi Breakers as a script was registered long before Heartbreaker. We rest our case.
As a filmmaker who and / or what have been your influences?
I get inspired and influenced by whatever happens around me.
Among the current lot, which filmmakers' work do you like?
I hold Raju Hirani in high esteem – he is a complete filmmaker. I like Vishal Bhardwaj's story-telling prowess and his sense of music, Imtiaz Ali for his grasp of small-town sensibility and romance and snazzy packaging and Sanjay Leela Bhansali for his craftsmanship.
Which are your favourite films?
Too many – from Godfather to Sholay, it is a long list.
If you were to judge, which was last year's best film?
Rockstar, undoubtedly.
Any actor / superstar you are looking forward to working with?
Aamir Khan, for sure, when I have a script ready for him.
Who according to you is king – the script or the stars?
In the hands of a bad filmmaker, both are redundant.
Click here to read about Bipasha Basu's past
Click here to see the photographs of the Jodi Breakers promotional event