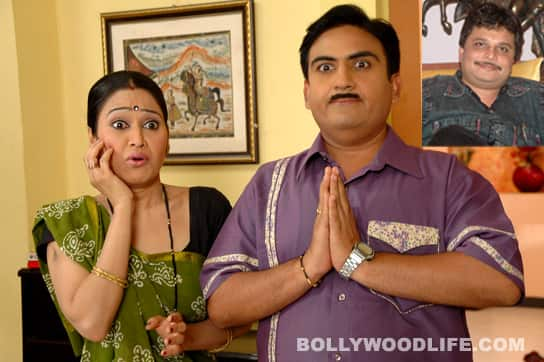 Producer-writer Asit Modi of Taarak Mehta Ka Ooltaah Chashmah reveals how much hard work goes into making viewers laugh
There are very few comedy sitcoms as compared to television serials that deliver bucketfuls of tears. And of those, Taarak Mehta Ka Ooltah Chashmah is one show that can boast of a huge fan following and a long list of loyal viewers. And why not! After all, the show is based on the simple day-to-day affairs of the residents of Gokuldhaam society in Mumbai – and that, many people can relate to. With each episode, the serial on SAB TV captures one issue relevant to most housing societies, and adds a funny twist.
TMKOC gives the impression of being a light, happy-go-lucky, spontaneous show. But a lot of hard work goes into making it the way you see it today. The show is based on a compilation of Gujarati newspaper columns written 20 years ago by Taarak Mehta. But unlike the present context of a suburban housing society, the articles were written about a chaawl in Mumbai. The essence, of course, has been retained. "There are certain guidelines we have to stick to and we try and retain the original expressions that go with the current trend," says producer-writer Asit Modi.
TMKOC completed 800 episodes on February 6, 2012, and is still going strong. But then there's a reason for that. The secret lies in the story behind each episode, the concept or issue being talked of. How does producer Asit Modi keep the flow of fresh ideas going? "I have a team who keeps doing research and surveys to keep in touch with what the audience wants. Because in the end, the audience is our God," Modi says. "We study each story very closely before launching it."
While TMKOC is a delight to watch, why aren't there more shows like it on TV today? Offering an explanation, Asit says, "Comedy is a specialised job. It's not everyone's cup of tea. When people come to watch comedy they come with certain expectations. They want to be amused. If not, they get bored," he explains. He believes that there are very few people in India who can actually make comedy shows, but also feels that the numbers might increase if talented people are given a chance. "Only if new channels come ahead and make shows will new writers be encouraged to specialise," he insists.