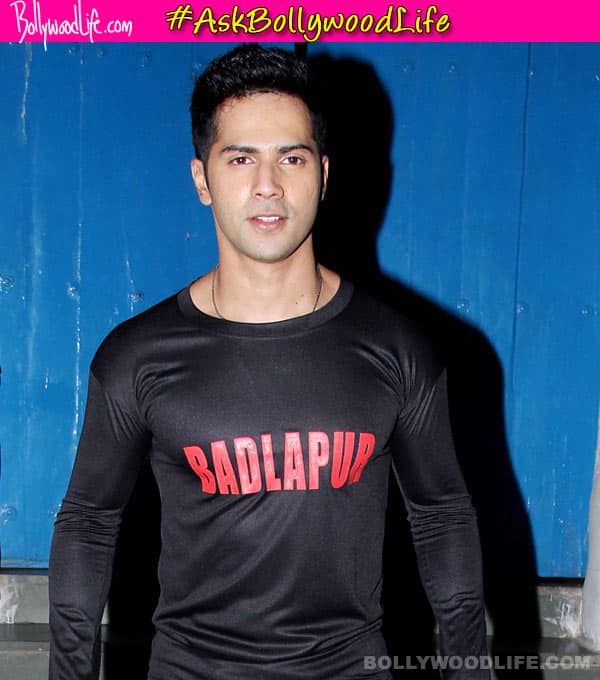 Read to know the answer to this question asked by our reader…
We are giving you a chance to ask us anything and everything that you want to know about your favorite stars. Our reader @ScaredtoDream posted a question asking if Varun Dhawan was single or available ? We have the answer to your question…
Varun Dhawan has kept everyone guessing about his love life ever since he made his debut with Student of the Year. Even before he became an actor, Varun was assisting Karan Johar on his films and was a known name in the industry. His dad David Dhawan was gearing up for his son to make a big launch. In those days Varun was often seen with his then girlfriend Natasha Dalal who he has known for quite some time. Since he wasn't an actor or a celebrity not many paid much attention to their lunches and dinners at various suburban hotspots.
Come SOTY, Varun became a huge star and a lot of media attention shifted from his professional life to his personal life. Everyone was digging for clues and trying to find out if there was anyone special in his life. Varun maintained the 'I am single' stand for quite some time even though he was still seeing Natasha at that point in time.
A source reveals that Varun has been in an on and off relationship with his girlfriend and the two have had issues that they have tried to work on. However, at this point in time Varun Dhawan is as good as being single!
There were reports of Alia Bhatt's growing fondness for her Humpty Sharma Ki Dulhania co-star, but we can confirm that they two are not seeing each other. The source adds that Alia does have a cute lil crush on Varun, but he's not quite reciprocated to her feelings on the same level !
So, there you go, we answered your question. Varun Dhawan is as single as he can be. Well, that's for the time being, we can't tell what might happen tomorrow. Keep watching this space for more scoops and inside info on your favourite stars!
Follow @Bollywood_Life and tweet to us your questions using #AskBollywoodLife or post them in the comments box below.