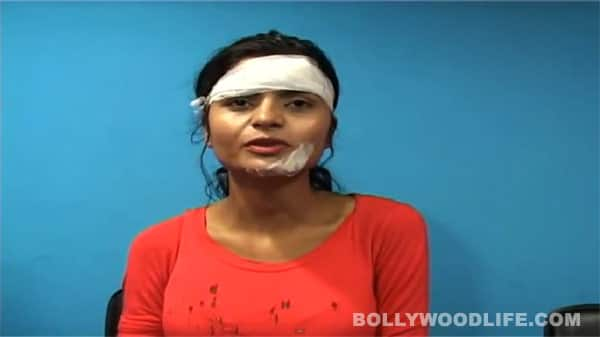 The girl faced the ire of a bunch of social activists recently because of her controversial photo shoot. It seems that she she draped the Indian flag around her waist and teamed it up with a bikini
Beaten by a mob of 20-25 people, Gehna was accused of disrespecting the Indian national flag. Raising the hackles of the masses, the actor had to pay quite a huge price for opting for a flag as a part of her ensemble. Actor-cricket anchor Mandira Bedi has also grabbed eyeballs in the past for choosing to wear a sari that had the Indian national flag imprinted on it. Although Bedi didn't have to experience something so ruthless, fortunately for her, she did attract a lot of flak for her style statement.
When we spotted a picture of an injured Gehna facing the cameras with a dejected look on her face, we wondered if the people who did this to her have been arrested yet. If not, Gehna simply has to wait till justice prevails, we guess!
WATCH VIDEO: