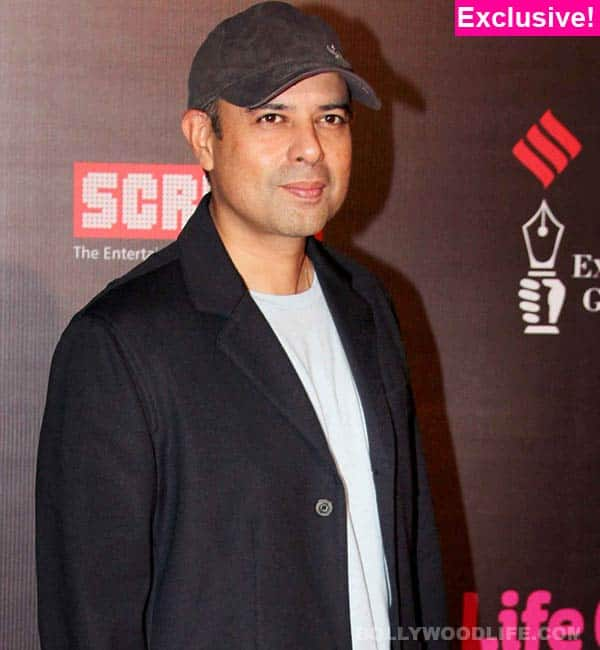 In an exclusive chat with BollywoodLife the O Teri producer spoke about his brother-in-law Salman Khan and the generosity of the hunk's starry spirit
There's something really genuine and absolutely pure about Salman Khan's relentless pursuit of achieving a larger goal for humanity. Every soul we come across from the film fraternity, who happens to be close to the 48-year-old megastar, talks about bhai's charity work.
When we met Atul Agnihotri recently, ahead of the release of his forthcoming movie O Teri, the successful producer talked about his equation with Salman and how his starry brother-in-law does everything for his charity without even asking anything in return. "Salman is very honest to life. He is quite selfless as a person. I have hardly seen him spending time for himself. Charity is the ultimate cause for him. With Salman things are always in association with others-for others. I, personally, have never seen Salman bhai perusing a career for himself. He will never do anything for the ego, the stature, the stardom or the money. The reasons are always bigger than him." stressed Atul.
But does that put Salman at an advantage when it comes to making a movie, after all, it is a ruthless business where one has to be equally shrewd, smart and calculative, we asked Atul. "I think goodness begets goodness. And nobody does things for others the way bhai does. In fact, he has been in the industry for more than 20 years now, so he understands the commercial needs, but he will always stand for his relationship with the people from the industry first. It is only fashionable to talk about charity these days. It's so cool to discuss donations you make. While others only talk about charity, it is Salman Khan, who does it," added the proud brother-in-law.
Ask him what lessons he would draw from Salman's highly scrutinised life and incorporate them into his life, and Atul responds thoughtfully. "I think its Salman's ability to being who he is in spite of this huge success he's been that compels you to think about the man he is," concluded Atul.