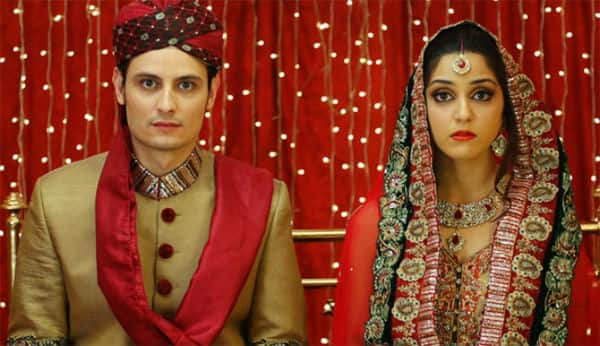 rediff
Aunn Zara is a Pakistani serial which is set to make its debut on Indian television today
Looks like Aunn(Osman Khalid Butt) is in a romantic mood. He is seen wooing Zara(Maya Ali) in the video as he sings Piya Tu for her. Zara who is putting on make-up in front of the mirror, is stunned so see this whacky side of Aunn.
Aunn Zara is a Pakistani serial which is set to make its debut in India on Zindagi channel, which is owned by Zee Entertainment Enterprises. The plot of the story involves Auun and Zara as two individuals who are poles apart and share varied interests as well as ambitions, but are tied by the union of marriage. Aunn is a spoilt child and a laadla of the family whereas Zara is wishes to join the Air Force.
The promo of the episode certainly tickles one's funny bone. While Aunn is on a mission to woo Zara with his singing talent, he fails miserably as he manages to piss someone off. Is it Zara? What exactly happens? Watch video to know more!