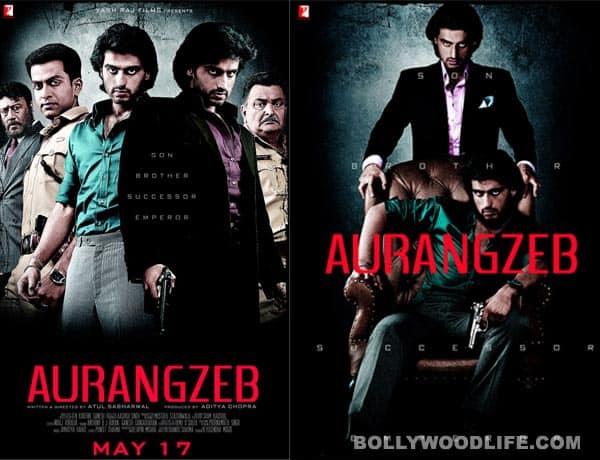 The poster of Atul Sabharwal's upcoming movie is out and it showcases the actors looking all grim
Two posters of Aurangzeb are out! One features Arjun Kapoor in a double role, and the other one has Arjun, Prithviraj, Jackie Shroff and Rishi Kapoor flaunting dark looks. Buzz is that it's a remake of the 1978 film Trishul. And in the first look of the poster, we have Arjun Kapoor – the lead actor – playing a double role. While he does look pretty menacing, do you think he will able to match the fury of Amitabh Bachchan – the angry young man of Bollywood – who played the lead in the original?
What's more, Prithviraj is spotted wearing a khaki uniform. Will he be essaying the role Shashi Kapoor played in the 1978 movie? Well, we can only guess.
But must say, we're impressed by the dark and sinister look of this poster. Looks promisingly dangerous, doesn't it? Take a peek and tell us if you like it.