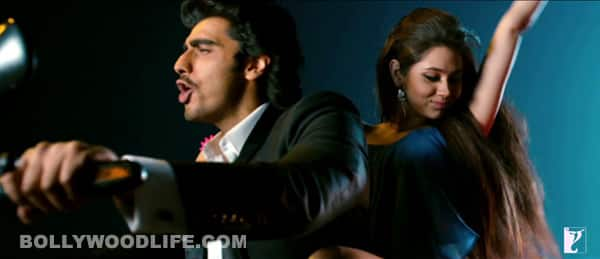 In this new pacey number, Sasheh looks super sexy and Arjun maintains his don-like demeanour throughout 
Arjun Kapoor and Sasheh Agha are enjoying the sweet taste of freedom in the new song Barbaadiyaan from Aurangzeb.Arjun is seen sticking to his sophisticated tux style, looking like a stylish gangster, taking the gorgeous Sasheh around the city on his bike and making the most of the glamorous starry night. Sasheh undoubtedly has great booty shaking skills and we also hear she has lent her voice to this song. And that doesn't surprise us much as she belongs to a musical family – from mom Salma Agha to great grandfather Jugal Kishore Mehra – crooning is in her genes and the best part is that she's passionate about it.
A fun-filled night, ravishing babes dressed in the best of disco wear, a handsome hunk and a temperature raising babe partying like never before – that's the flavour of the number. It's replete with a wholesome dose of fun. You have to listen to the track a couple of times for it to grow on you. So please to the needful, wonderful readers!