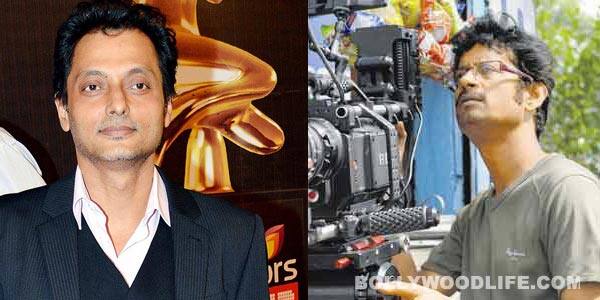 The film's lead actor Sujoy Ghosh was earlier touted to finish the post-production, but now its director of photography will likely take over
Contrary to reports that Sujoy Ghosh will complete Rituparno Ghosh's Satyanweshi, the buzz is that the late director's long-standing cinematographer Avik Mukhopadhyay would supervise the post-production work.
Sujoy, who plays popular Bengali sleuth Byomkesh Bakshi in the film, said, "Satyanweshi is complete, so there is no question of me or anyone else associated with the film completing the film. We're basically looking at the post-production work."
He is yet to complete the dubbing for Satyanweshi. "I don't know how I'll do it without Ritu to handle my faulty Bangla. Secondly, Avik understood Ritu's vision far better than me. He has been Ritu's DOP (Director of Photography) in seven-eight of his most recent films, including Chokher Bali and Chitrangda," said the director-actor.
The film got into trouble after the sudden demise of Rituparno. The acclaimed filmmaker died of a heart attack on May 30. He was 49.
As far as completion of the film is concerned, Sujoy feels the producers will take a call on that. "It is up to the producers Venkatesh Films to take a full and final call on this matter. But of course, I am all there for the project. Whatever is required will be done by me. But there is the whole team to support Ritu da's film. There is especially Avik. The important thing is to make sure Ritu's name and reputation are not compromised in any way," said Sujoy.
Rituparno, who won 12 National Awards in various categories, made award-winning films like Dahan, Bariwali, Asukh, Utsab, Shubho Mahurat, Chokher Bali, Dosar, Shob Charitro Kalponik, The Last Lear, Antar Mahal and Abohoman.
It's not easy to take over the post-production reins of Satyanweshi. "I came on board as an actor. When I reached the location for Ritu, I had left behind my vocation as a director. It took me a few days to acclimatise myself to the new role. But once I did that, I was all there. I forgot that I was a filmmaker. Now to be looking at this film from the eyes of a director is difficult for me," said the Kahaani director.