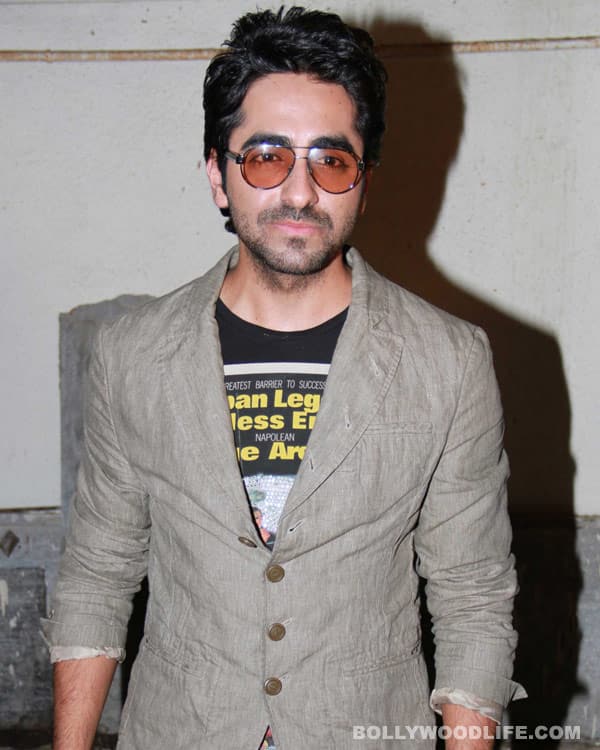 The Punjabi munda composed and lent his voice to Paani da in Vicky Donor and created the desired ripples in Bollywood. But will his singing prowess overshadow his acting skills?
Ayushmann Khurrana never knew that his musical talents would be appreciated so much in B-town that his song Paani da, one that he composed during his college days, would be nominated for the Global Indian Music Awards (GIMA). But it was! And thanks to this, AK will have two more songs to his credit in Rohan Sippy's Nautanki Saala. "Ayushmann is not a regular singer and hence there is a novelty in his voice," producer Bhushan Kumar of NS said.
So do we gear up again for another mellow Punjabi track? Well, yes to 'Punjabi' but no to 'mellow'. 'Coz if our feathered friends are to be believed, one of the two numbers is slated to be a sad song. And perhaps that's the reason why the makers thought that Ayush's 'novel' voice would add the desired texture to it.
But if that tempts you to believe that Khurrana wants to be taken seriously as a singer, then you are mistaken. "I believe I am an actor who sings and not a singer who acts. I will not allow my singing talent to overpower my acting, as I always wanted to be an actor," he said in an interview.
Hmmm, point noted, Mr K! But while the makers are applauding your voice, precious little is being said about your acting skills. And isn't that a point to ponder? So we ask you, readers: Which Ayushmann Khurrana do you prefer – the actor or the singer?