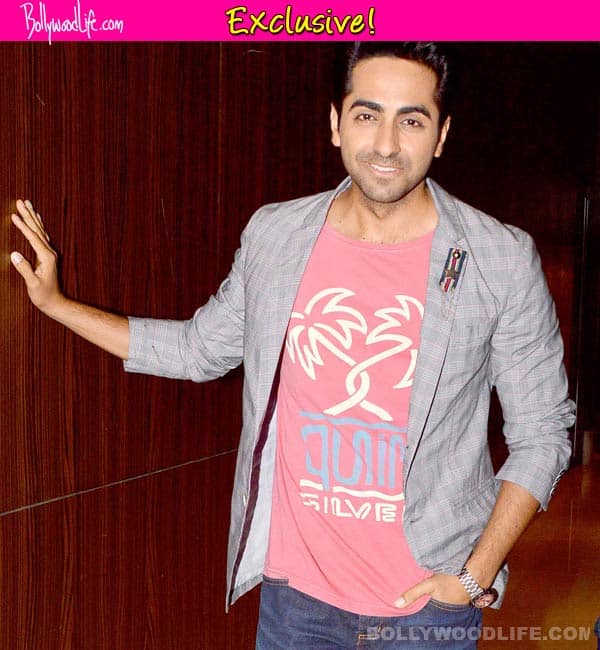 The actor-singer blamed his nerdy looks for rejection from first season of  the show back in 2003
Vicky Donor of B-town Ayushmann Khurana is known for his long struggle to achieve stardom from being a reality show winner to radio jockey to VJ to anchor and then finally a film star. When the star was present at a promotional event for Zee Tv's India's Best Cine Star Ki Khoj, the Pani Da Rang singer surprised everyone when he revealed that he was a rejected form the show's first season in 2003.
The actor stated," It was the spring of 2003 when I auditioned for Zee's Cine Star Ki Khoj Season 1. I was rejected in the initial rounds. I am a reject of this show and its quite surreal that I am here on the  panel as Bollywood buddy  this time". When questioned by media, Ayushmann replied," In 2003, I remember I was nerdy looking guy with specs, not 6 feet tall conventional looking where as most of the guys in Chandigarh were like four inches taller than me".
It is really been fairy tale story for Ayushmann after being rejected at an acting talent show and then becoming one of the talented upcoming actors of Bollywood. When we asked Mr Khurana, if he could name the judges who showed him the exit door in 2003, the actor shied away from the question saying," Chodiye na yaar…Ask the Zee people".

Well, the Nautanki Sala star might have joked away the question, but we got the feeling that the actor is still miffed with the show for rejecting him based on his looks. Ayushmann surely has got his revenge by coming as a mentor to the show which ones turned him down. Right, peeps?