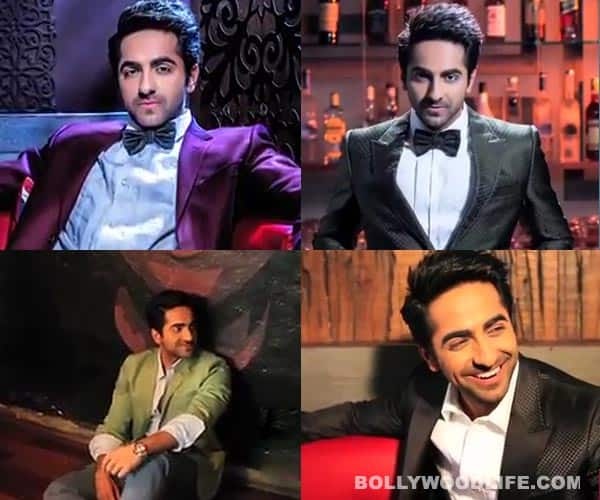 The Vicky Donor dude created a garma garam style statement in his formal coats and happening leather jacket
If you want to see Ayushmann Khurrana getting irresistibly sexy, the video of the making of the Hello! magazine spread is a must watch. He takes quite a leap from being the guy next door to looking like an absolute style icon. Just when you think he is going all James Bond-ish in that sleek black Gucci suit, and you almost begin to yawn, his checked pants–bowtie look jolts you out of that sleepy mode. The guy is raising his brow in style, posing in front of a cool bar stacked with some la-di-da liquor and getting all tough-punkish in a leather jacket. Every move screams 'bring it on'. Khurrana brings the flavour of an urban dude to this photoshoot, lounging around with a hot model by his side.
And that porcupine-tinged spiky hairdo…we found it cute! What about you, readers?