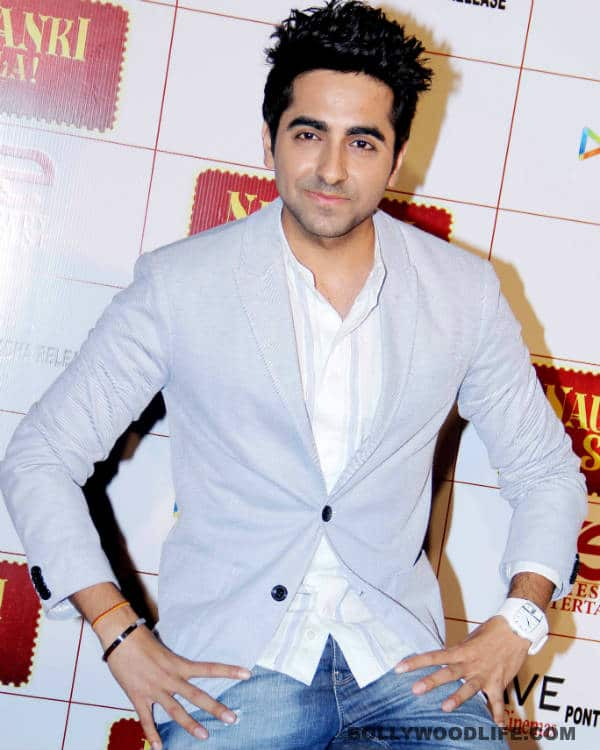 The all-rounder artist, who acts, sings and composes, will croon to two numbers in his upcoming movie
Here's one actor who speaks without the use of any punctuations, loves to sing and who can't seem to get over his 'theatre' days. And in a recent interview – where we witnessed all these three traits – we stumbled upon one more juicy tid-bit.
What's that? Ayushmann Khurrana candidly confessed that he will be lending his voice to two songs in his upcoming movie Nautanki Saala. One song is a mellow, romantic number Tu hi tu that's been penned by Kausar Munir, and the other is a Punjabi song Saddi gali aa ja that has been composed by Ayushmann himself along with a friend.
So gear up folks, the super talented actor is all set to blow us away with his talent once again. Hope that excites you!