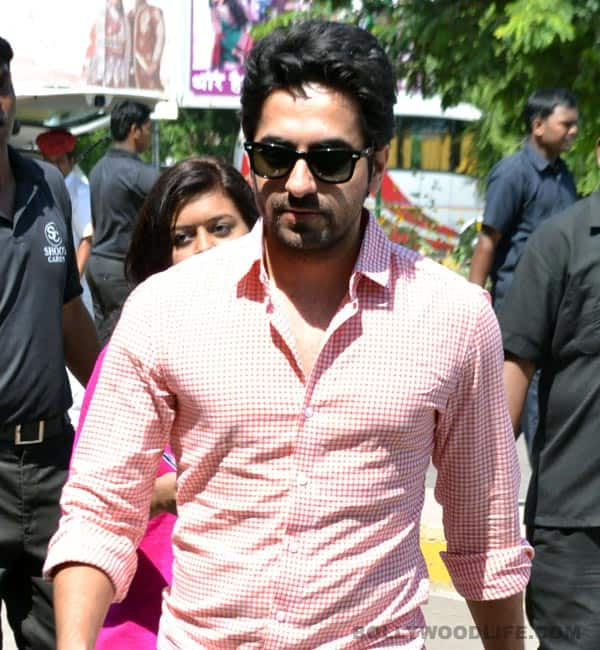 The Nautanki Saala actor and his wife were away when the incident took place
Ayushmann Khurrana, who made a mark with his debut film Vicky Donor and is now gearing up for his upcoming movie Nautanki Saala, is in grief. His domestic help hung himself with a dupatta that belonged to Ayushmann's wife at the actor's Goregaon residence a few days ago. The body was found in a decomposed state on Saturday. 26-year-old Rudra Prasad, who was a trusted family member for close to a decade, left behind no suicide note. It is being said that he was suffering from chronic depression.
Ayushmann, we hear, was shooting in Delhi when this tragedy took place and his wife Tahira was in Chandigarh. "I am very saddened by the news. We are in the process of garnering all information about the circumstances that led to the suicide and due procedures are being observed," said Ayushmann in an interview to a daily. Police are looking into the case for further investigation.