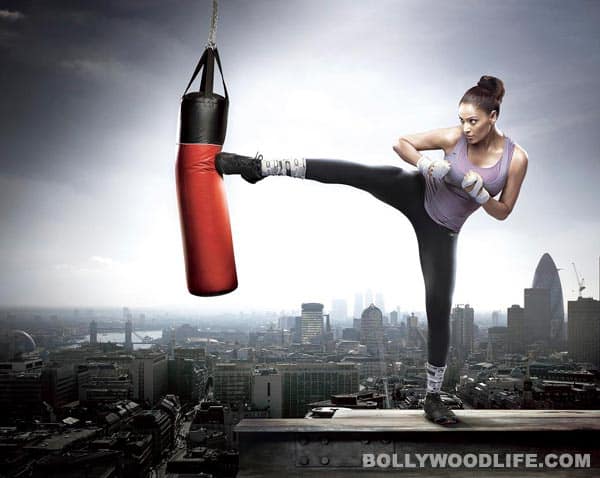 skip advertisement
Whoever thinks Bollywood babes and hunks develop goddess like bodies and chiseled frames overnight needs to think again. There's no denying that some B-town hotties are blessed with a high metabolic rate and naturally slim bodies, but there are others who have sweated it off in the gym over the years and have refrained from eating up a storm
Bipasha Basu is a hardcore Surya Namaskar fan. She never slacks off when it comes to working out. And just when it's time to gorge on heavenly Bengali sweets and divine delicacies, the babe makes sure that she takes a little bite or perhaps two rather than polishing it off all at once. At the moment, Bips may be in a very happy space and determined to be less diligent about her diet, eating doughnuts and more in London, but we know that she will soon dislike her possibly rounder self and work it all off again.
Talking about polishing off – it seems Imran Khan is a self-confessed junk food lover. He's capable of finishing off his food in no time and relishes his morsels like a typical gourmand. Despite the nibbling and overeating, the Khan kid is perfectly in shape and we wonder the kinda tactics his trainer must be using to keep him in shape.
If food is at the top of the list for Bollywood actors, so is alcohol. Red wine seems to be the most preferred drink for hotties like Arjun Rampal and Deepika Padukone. Known to have antioxidant properties, seems like this stuff keeps our glamorous stars in high spirits whenever they are partying and prancing around.
When Kareena Kapoor casually digs into a bowl of crisp banana chips, questions like how this starlet maintains that toned bod start running through our minds. Now obviously the Kapoor babe lives by certain fitness mantras that her trainer Rujuta Diwekar has diligently carved in stone. So juggling between balanced proportions of carbs and proteins, Kareena dances her way into her fans' hearts with a fit bod and glowing skin.
Shahid Kapoor, on the other hand, strictly believes in keeping a safe distance from anything that's oily and greasy. There was a time that the actor was no oil painting, but look at him now – he's creating waves with those jaw dropping abs and mind-blowing muscles!