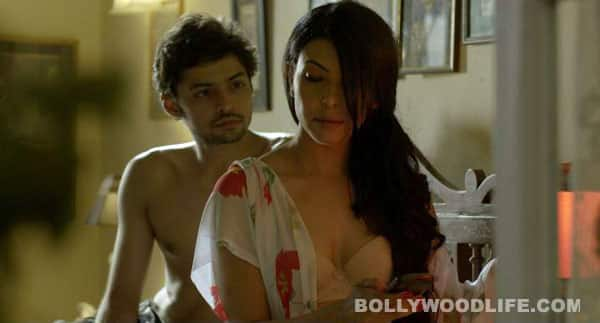 Ajay Bahl's movie looks at the underbelly of the Gigolo culture in India
If your idea of the gigolo culture in India was from Madhur Bhandarkar's 'National Award'-winning movies, then you don't really know anything about it! So make it a point to check out Ajay Bahl's B.A. Pass, which is based on the book The Railway Aunty by Mohan Sikka. The movie focuses on the gigolo culture in Delhi and looks at the underbelly of the men's flesh trade.
Starring Shilpa Shukla of Chak De India fame, and newcomer Shadab Kamal, B.A. Pass looks like a pacey thriller totally worth a watch. The trailer shows Shilpa as a middle class housewife who calls upon the services of a gigolo played by Shadab, who apparently is new to the business. She teaches him the tricks of making love to a woman, thereby developing a special connect with him. What she can't teach him though is how to dodge his fate which seems to hang in balance as Shadab gets involved in a web of crime and deceit.
The movie has travelled to various festivals and won many accolades, including Osian's-Cinefan Film Festival and the South Asian Film Festival held in Paris. We don't know if the bold content gets to you but we can't wait to review the film which is undoubtedly an original concept and a brave effort.