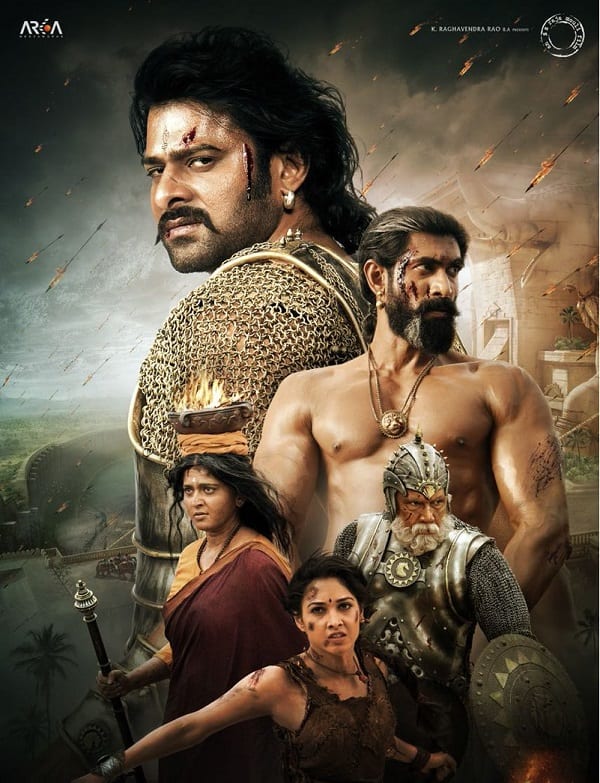 One of the most awaited films of 2017 is undoubtedly Baahubali 2. The team recently launched the much-awaited trailer and it was everything fans imagined it to be. Every aspect of the trailer right from its breathtaking visuals to the edgy war sequences to the powerful characters was impressive. After a spectacular first part, they managed to make Part 2 look better and grander. That's why it was no surprise that the trailer clocked in 50M views within 24 hours in 4 languages combined. Just when things could not get any better, Rajamouli took to social media to make a special announcement – very excited that #Baahubali2 will release in @IMAX format, which enhances the hugeness & the spirit of Baahubali..
From the looks of the trailer, it already promises to be spectacular visual experience. And now that we know it will release in an IMAX format, we can't contain our excitement. To almost feel as if we are standing within the Mahishmati Kingdom will be a surreal experience. Clearly, it will enhance the quality of this historical drama. The trailer and now this announcement; clearly, the Bahaubali team is making our wait harder!
As Rajamouli mentioned, Part 1 was about introducing the characters and the Mahishmati kingdom. Part 2 will delve deeper into the story. The sequel will be a tad more dramatic as the story balances between action elements and an emotional story. This time we will see a lot more of Amarendra Baahubali, the king played by Prabhas and the Queen – Devasena played by Anushka Shetty. Rana Daggubati will return as an older, meaner BhallalaDeva and Tamannaah Bhatia will return as Avanthika. Fans are also eagerly awaiting the film because they want to know the answer to the most asked question – Why Kattappa Killed Baahubali. Currently the film is in its post production stage, 33 VFX studios are furiously at work to meet the April 28, 2017 deadline.