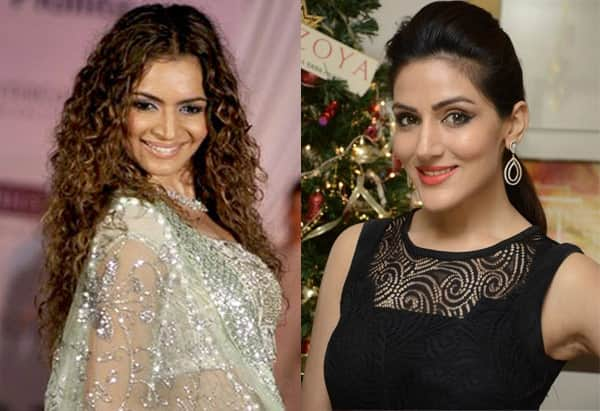 The good woman on the show has decided to make friends with the prime antagonist. Wonder what we are talking about? Read on to find out…
The popular kids fantasy show Baal Veer that telecasts on SAB TV has a Bhayankar Pari played by Shweta Kawatra and a Rani Pari essayed by Sudeepa Singh. There is new found friendship between the two actors despite their onscreen differences.
The show that embarks upon a magical journey into the fairy-tale world of Baal Veer who has a guardian angel godmother as Rani Pari and a morally corrupt witch called Bhayankar Pari to fight, teaches its children viewers about how good will always win over evil. Though Rani Pari maintains the peace of the universe by defeating Bhayankar Pari, in real life Sudeepa and Shweta get along like a house on fire!
Sudeepa confirms her friendship saying, "I am playing the role of Rani Pari in Baal Veer and helps him to fight and vanquish the forces of evil. I was introduced to Shweta on the sets while we were shooting a short sequence together. During lunch breaks and tea breaks, we started discussing the nature of our work and our food habits. We both being Punjabis have similar likings for different delicacies. At times, Shweta gets the choicest of Punjabi delicacies in her tiffin which we both enjoy over a cup of tea. Shweta is now a close friend of mine."
Shweta too can't stop raving about her new buddy and says, "Sudeepa and me hit it off really well on the sets of Baal Veer during the shoot. We later discussed our assignments, our food habits, our affinity towards fairy tales and magical creatures. Sudeepa has become a really good friend of mine and at times we even hang out over the weekend and explore different destinations in the city."
We this is a nice break from all the cat fights we keep hearing about in the telly land and we hope that this dostana stays strong.