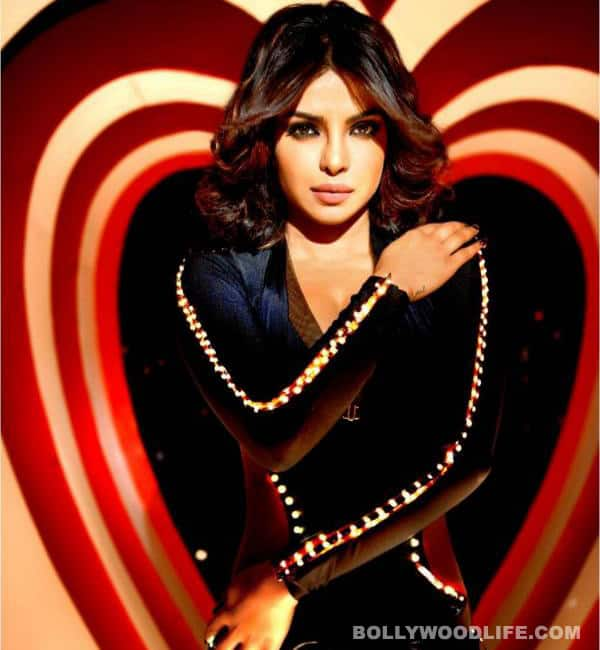 We can't say that just yet – after all, we have only got a glimpse of PeeCee re-doing the famous Saara zamana song a la Amitabh Bachchan. What we do know is that Priyanka's much-anticipated item number from Shootout at Wadala looks much more promising than Sonakshi Sinha's retro naach-gaana in Himmatawala. Take a look at the teaser promo of Babli badmaash and tell us – do you agree with us?
We just can't wait to watch Priyanka Chopra shaking her well choreographed booty to the popular retro song Saara zamana from Amitabh Bachchan's legendary film Yaarana. The stakes are obviously very high for PeeCee – she has to live up to the magic of that memorable song in which Big B shook his very long leg clad in that now-famous leather ensemble with lights outlining it.
And now PC is all set to revisit the song for a new film, Shootout At Wadala. The teaser of Priyanka's song and dance routine looks sleek, snazzy and more 'illuminating' than the original track. But we can't give you a concrete verdict just yet – after all, we have only gotten a teeny-tiny glimpse of it and not seen the full song.
All we can say at the moment is that comparisons will be drawn, and we have drawn them – not just between the Barfi! babe and Big B, but also between Priyanka and Sonakshi Sinha. Why? Well, those who have seen Sona's Thank God it's Friday from Sajid Khan's colourful Himmatwala will know what are we talking about. The disco song has that unmistakablly Parveen Babi-esque retro feel to it, with Sona donning a glittery outfit and a headband, but the result is not quite…err… impressive. In fact, the song is thanda and not-so-exciting to watch. Priyanka's number, on the other hand – all five seconds or so of it – looks more glitzy, jazzy and jhakaas.
We show you both -Sonakshi's Thank God It's Friday and PeeCee's Saara zamana teaser. You tell us who will outdo whom and give us a good party number….ready to vote?