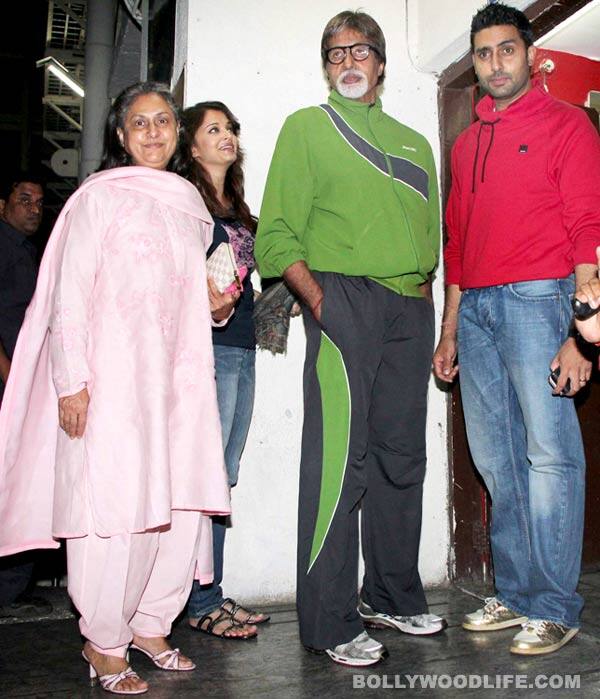 The Bachchan family enjoys tremendous popularity among the masses. And we have realised over the years that you can love them or hate them, but you definitely can't ignore them. Hence we decide to pay tribute to B-town's most celebrated family in our own wacky way by composing a rap about them
Ash ne chupaya Beti-B ko,
By doing this she's becoming everybody's foe
We wonder why AB baby couldn't go to Cannes,
We guess he just didn't want to take the chance.
And while he's busy with Bol Bachchan,
Everyone's calling Ash Mrs Gol Bachchan.
While Jaya-Rekha slug it out in Rajya Sabha,
Amitabh is simply trying to be the best grand paa.
Seems like Aaradhya's keeping everyone busy,
and all this hype and hoopla makes us feel extremely dizzy.
We are tired of commenting on Ash's weight,
hope she does something about it, before it's too late.