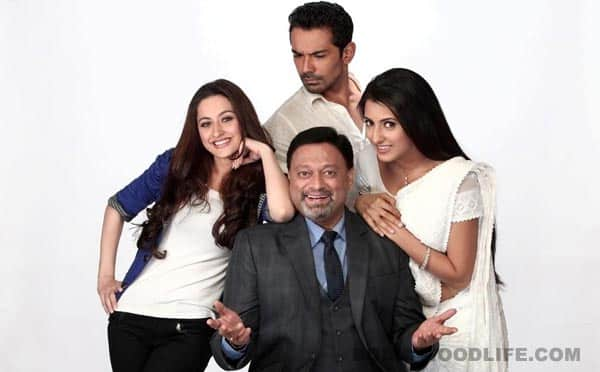 Looks like Zee TV's relatively new show hasn't struck a chord with the audiences
Kiran Karmakar, Additi Gupta and Sanjeeda Sheikh's not-so-popular show, Badalte Rishton Ki Daastan is set to go off air in a month, and frankly we are not too surprised.
The daily soap claimed to be unique and interesting, but failed to keep the audiences hooked beyond week one. While it had some strong and established actors on board, the storyline was a major let down.
It was originally aired at 10 pm and then pushed to the 11 pm slot; that was the first indication that the show was in troubled waters. Then, actor Abbas Mehta, who played the character of Agastya, quit 'coz he was dissatisfied with the way his role was shaping up – wise move, we say!
The TRPs of the show have been dismal too with last week registering a 1.0 rating. While we were aware that the show might be off air soon, it was Mona Ambegaonkar's Facebook status that confirmed our speculation. The actor wrote, 'Ok…so…news flash…Badalte Rishton ki Daastan…which was on air initially at 10pm on Zee TV and then was moved to 11pm on the same channel from 3rd of June is to go off air later this month. That means I am back on the job market..! FISH..!!!'
The show went live on March 13, 2013; it's barely been three months and it is already going off air – need we say more?