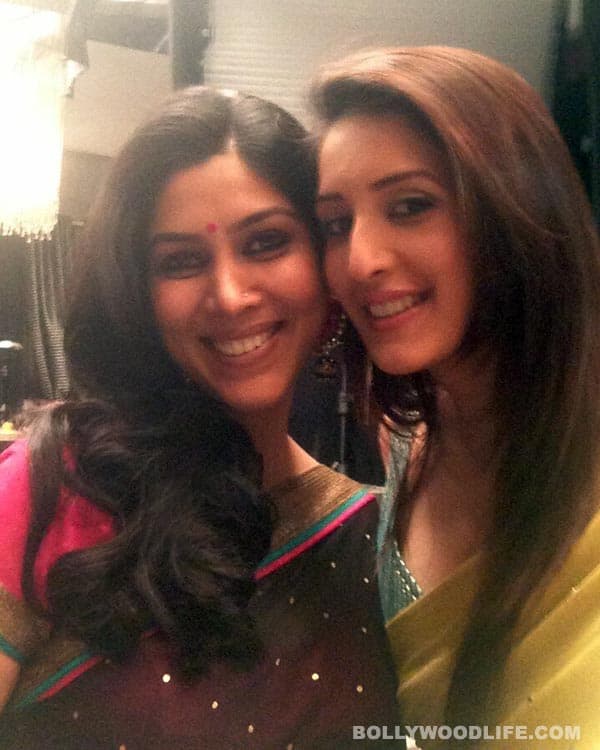 The show's evil lady finally says goodbye, leaving behind Mahesh Shetty aka Siddhanth to carry on with the bad work
In spite of endless requests and price hikes, Chahat Khanna wants to quit Sony TV's popular show Bade Acche Lagte Hain. Boy, are we glad!
Ayesha Kapoor, Ram Kapoor's second wife and Priya Sharma's sister, tried her level best to cling on to Ram and his money, but to no avail. The inevitable happened – Ram went back to his first wife Priya – not that he is having any success there, but still.
Ayesha, who can't see Ram and Priya getting back together, will try to sabotage their reunion with guidelines from Siddhanth. To an extent, things will work in her favour, but the makers have a whole new plan in place for Ayesha's exit. If rumours are to be believed, Ayesha will be killed in an accident. We wonder why the creative honchos couldn't come up with a better excuse considering they used the same one for Niharika (Eva Grover) and for Priya before the five-year leap.
Clearly, their hours of brainstorming sessions are proving to be completely useless. Anyway, a birdie from the production house also informed us that Ayesha's character may probably make a comeback with a new face – Ekta Kapoor's favourite way out to replace an actor – plastic surgery.
Chahat Khanna apparently finished her shooting schedules with BALH on February 4 itself. She tweeted, "Last day :'( love u will miss u di" along with a picture of her with Priya Sharma-Kapoor (Sakshi Tanwar)." Chahat is off for her wedding which will take place on February 8, post which the actor will be going on a long holiday.
BollywoodLife wishes the actor all the luck for her new life ahead!