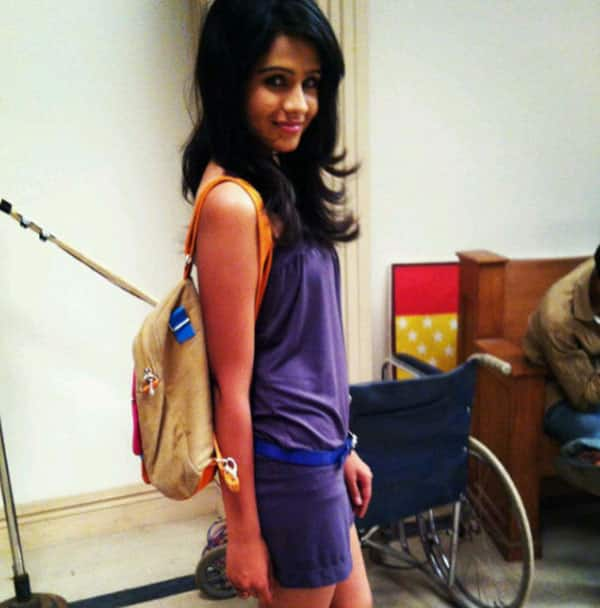 It's been three to four episodes since the new leap and we have a lot to say about the new recruits
When we learnt that the girl (Fenil Umrigar) from Best Friends Forever on Channel V was cast to play the 23-year-old Pihu, we were somewhat alright with the choice. Fenil definitely seemed like a decent actor from what we saw on Channel V. However, after seeing her on Bade Acche Lagte Hain we have our doubts.
Fenil surely looks like the character – the chubbiness, playful eyes, fair toned skin, et al but wonder what went wrong with her acting. She sometimes over emotes and at times seems disconnected from the scene. Fenil and the two twins share no chemistry; then again Myrah (Vinti Idnani ) and Pari (Pragati Chourasia) have no chemistry either.
Fenil's scenes with Ram Kapoor are quite boring and plain. Besides the lack of chemistry, the two don't even look like father and daughter. If you remember, Amrita Mukherjee – the little Pihu, she showcased better acting skills compared to the new one.
In yesterday's episode, the makers of the serial introduced the adult Sammy played by Yuvraj Thakur. While we think the dishy dude is a decent actor, it's such a contrast to the original character. Till the last leap, Sammy was a nerd, shy and a geek guy and now he has suddenly become bold, crass and a womanizer. How do characters change so drastically?
We are extremely disappointed with the choice of actors playing Ram and Priya Kapoor's grown up children. What do you think BollywoodLifers?