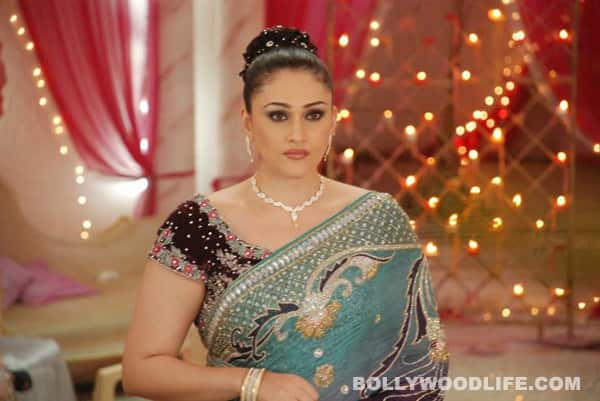 The actor will not be in the show post the leap
Bade Acche Lagte Hain will take a leap soon, but Eva Grover won't be a part of it. The veteran actor, who plays Ram's stepmother Niharika, has decided to quit the show. We hear that she has taken the step because she doesn't want to play grandmother! While that's the official version, we wonder how true it is. After all, the show will leap only by five or seven years. That doesn't make her too much older, does it? We've heard of actors quitting shows when the storyline takes a twenty year leap, and they don't want to play older characters. But this is the first time we've heard of someone who is quitting after such a short leap.
Eva, it seems, doesn't agree and is sure that she doesn't want to carry the 'grandmother' tag, even if her grandchild is going to be only five years old. We understand. It's tough to get rid of the tag once you are labelled with it. That's why Eva's character Niharika will have a fatal accident in the next few episodes. While we don't much care for the way Niharika's character has devolved in the past few months, we do think that Eva is a good actor. She could have retained viewers' attention after the show takes a leap which no one wants. Now we have one more reason to not tune in to BALH. What about you? Will you watch the show without Niharika?