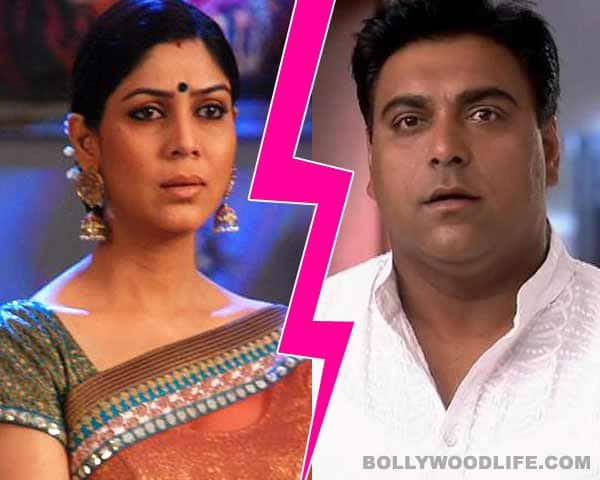 Yes, you have heard and seen this story before many times. But we are told that the loving Kapoor couple has new trauma to deal with…
Is Ekta Kapoor making allowances for Ram Kapoor's absence again? Or is Sakshi Tanwar, who plays Priya (Sharma) Kapoor on Bade Acche Lagte Hain going to take more time off, as she probably did while her character was in a coma? Yes, TV soap scenarios need to be fiddled and juggled to accommodate the stars' personal lives, but the separation and coming back together of the best loved twosome on telly is getting monotonous and frankly- silly.
So why are they splitting…this time? A little back-story memory will tell you that once they had been together a while and were happy raising their twins Myrah and Pari, their elder daughter Pihu and their son (sort of, since he is actually Ram's half-brother Siddharth Kapoor's child) Khush. But then Priya crashes her car, goes into a coma that lasts for seven years and wakes up to find that much has changed. And the change that she has not yet been told about is, that her best friend Juhi is now in charge of the house, the children and Priya's husband, Ram.
As she gradually starts understanding this new state of affairs and decides to take what is hers back from her buddy, she learns that a lot is not being disclosed to her. And one such truth is that Ram was planning, not too long before Priya woke up from her coma, to marry Juhi. No, not for love, but to gain custody of Juhi's daughter Naina, preventing her ex-husband from doing so. But during the court hearing, listening to Juhi's 'confession' on the stand, Priya realises that her friend is in love with Ram. And when she finds out about the wedding plans, she decides that she cannot deal with it any longer and leaves the house.
Will this actually happen? Will Ram and Priya separate once again? Or will viewers be spared that weepy story this time around? We wait to find out….