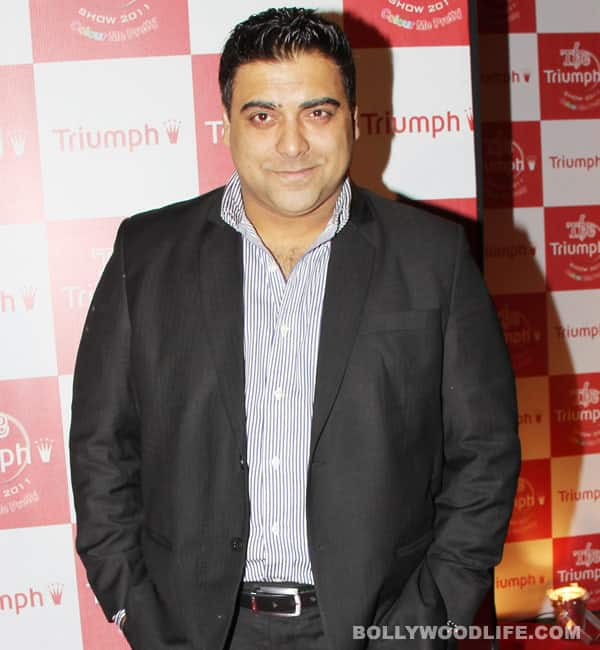 And is that why he will be shot dead during the maha-episode combining Bade Acche… and Kya Huaa Tera Vaada that will be aired on December 4? But, why now? And will Mr Kapoor really be dead and gone? Read on to find out!
It's usually during the festivals that channel heads sit and decide which shows should be paired up. And that's the actual season for such maha-episodes, no? So when Sony Entertainment Television started airing promos that showcase the amalgamation of Kya Huaa Tera Vaada and Bade Acche Lagte Hain that will take place on December 4, we wondered – why now?
The promo shows a revengeful Anushka Sarkar (Mouli Ganguly) moving towards Mona Singh with a gun in her hand at an ongoing party. Ram Kapoor notices Anushka's advance, but by then a surprised Mona is already at gun point. But she is saved by her estranged pati Pradeep Singh (Pawan Shankar), who comes in the way. Pradeep is in turn saved by brave-heart Priya Sharma (Sakshi Tanwar) who is – finally – saved by Ram Kapoor who stands like the big, round obstruction in the line of fire. And shoooot, the bullet leaves the revolver and lands in Ram's torso. In the scenes that follow, the doctor says those tragedy inducing words, "Sorry, we couldn't save him." Gasp!
So will Ram Kapoor really die? A tiny, optimistic voice in our heart said 'no, it's just another gripping twist.' But – and we know this is really sad – Ram Kapoor will actually die. Oh-no! But why?
"He (Ram Kapoor) told Ekta (Kapoor) that he wants to quit the show as he has received some good film offers," a birdie chirped. And our Golu uncle is finding it a tad difficult to juggle his small screen and big screen careers simultaneously. So yes, Ram Kapoor of Bade Acche Lagte Hain WILL die. And that leaves us with no divorce, no custody, no competition for six-pack abs with Rajat Kapur, and definitely no dieting on the sets. Sigh!
Now will BALH follow Iss Pyaar Ko Kya Naam Doon's footsteps and shut shop? 'Coz understandably, the viewers won't accept any other Golu uncle in place of Ram. Right? Or does Ekta Kapoor plan to take the story forward with Priya, Rajat and cute li'l Peehu (Amruta Mukherjee) living happily ever after? But all that only if Mr Ram Kapoor is indeed in a mood to quit. Or will he just take a teeny-weeny break to promote his movies?
Time to wait and watch, peeps! But while we await the dreadful turn, answer this: Are you interested in watching Bade Acche Lagte Hain without Ram Kapoor?