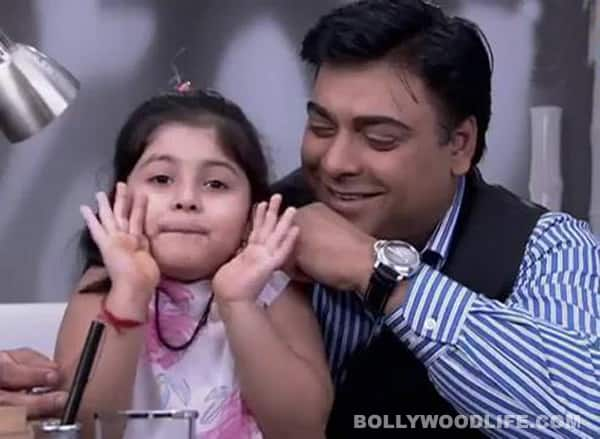 The li'l kid is bearing the brunt of her parents' egos and split
Bade Acche Lagte Hain's Pihu has now shifted into her new home with Ram Kapoor, but she hasn't had a single night of peaceful sleep. She wants her mother, but telling daddy dearest about it would mean upsetting him. So the little girl puts a brave face and gets through the day.
Besides being away from Priya Sharma, Pihu also has to bear Ayesha Kapoor's fluctuating nature. Of course, the kid is too little to understand that she's being played, but that doesn't mean it won't have an effect on her. She lives in a permanent state of fear which causes bed wetting and stammering. While Priya sees the signs, Ram callously thinks it's just an adjustment issue. Duh!
Ram asks Priya to back off when she starts to probe her ex-hubby on the issue. Clearly he doesn't want to look like a bad parent. So the current scenario is that Pihu has eloped and gone in search of her mom. Awww… poor kid!
But little did she know that her desperate attempt to get through to her mom will land her in trouble. Pihu is seen by a group of hooligans, who kidnap her and lock her up with other destitute children. As Pihu hears the stories of the children who are forced into this profession, she gets all the more scared about her future.
On the other hand, Ram and Priya are now frantically searching for their baby on the streets of Mumbai. Will they find her in time and rescue her or will she become a victim of her parents' carelessness. It would be really unfortunate if the couple never find Pihu. However, it could just lay the ground for a whole new chapter in Ram and Priya's life. They may decide to get back together or forever part ways because they have nothing to connect with. What do you think?