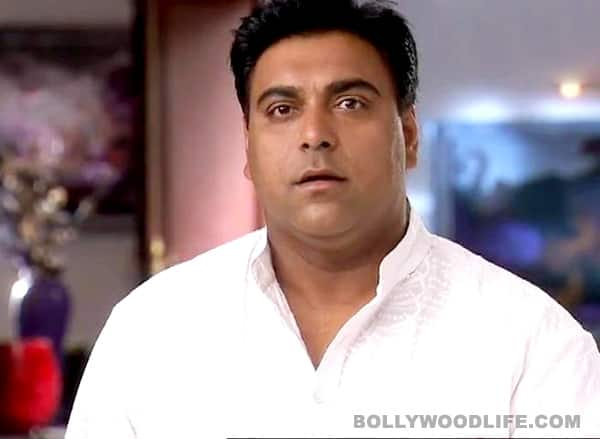 It seems like it, since Priya Kapoor has been taken to hospital again and Ram is unconscious after a car crash. What in all heck is going on in the serial that is now 500 episodes old? Any clue anyone?
Sinking is a nice word – it is used very often on Bade Acche Lagte Hain (BALH) to describe Priya Kapoor's condition. It is also apt to use to talk about the TRPs of the show. And it is just perfect as an indicator of our feelings for the way the Hindi serial is losing the plot. Yes, we now have very little clue what the makers of BALH are going to come up with next. One thing is almost clear – Priya will not die. How do we know this? Why do we say so? Well, the promo of today's episode told us that Priya is back in hospital, sinking again, the organs meant for her (transplant, you know!) have been damaged in a car crash (we will come back to that in a bit) and Mrs Kapoor is having a fabulously fuzzy out of body experience. In between giggles at the hammy quality of that sequence we managed to figure out that Priya is walking towards that much-touted white light that almost-dead people see. She – and this is where it gets ridiculous – comes across her former mother-in-law, Ram Kapoor's stepmother Niharika (Eva Grover – remember?) who announces that she has come to take Priya to the other side. And our heroine says the line that told us that death is certainly not the end of this character played by Sakshi Tanwar. "But I do not want to go with you," she refuses. Fun stuff indeed.
So now we need to figure out what will happen. Ram has rushed out of his own wedding to Juhi – bigamous, since he is not divorced officially from Priya and she is still alive (though sinking, of course) – speed over to the hospital. The ambulance is also speeding, carrying organs for transplant into the sinking Priya. The two vehicles meet, violently, and the driver (that nobody pays any attention to) and Ram are knocked out. The ambulance staff hangs about blearily, strategically bloodstained. And the new hero arrives, presumably speeding too, but in another car that is not involved in any accidents. Yes, Rajat Kapur is back, and does his little act rescuing Ram and the organs (too late!) and mooning over Priya's bedside. Sigh. When will soap operas get the medical stuff right?
Wethinks that somebody needs to step in fast to get some sanity into what used to be our favourite show. It's time Priya decided whether to wake up or die. It is more than time that Ram works out who is good, who is bad and whom to trust. And if the new Pihu (Sonia Balani) is supposed to be better than the old one (Fenil Umrigar), someone needs a reality check!