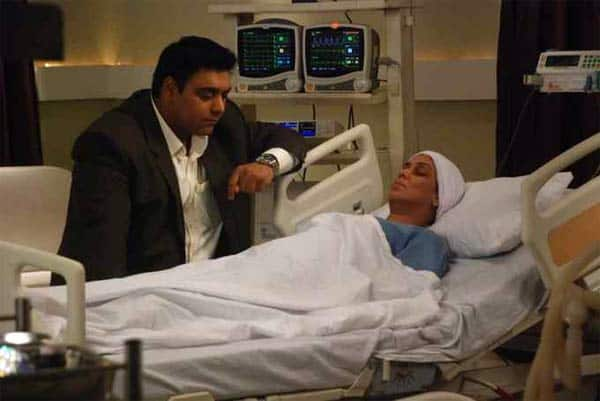 It's been more than two weeks since the time leap and Priya is still not awake
Ram has taken over all the responsibilities of his four kids in Bade Acche Lagte Hain. Ever since Priya Kapoor has gone into coma, Ram has become their mom and dad and everyone in the family comes forward to help him out.
In the recent episode we saw how Ram called off Pihu's wedding 'coz the future in-laws were greedy money minded people. However, Ram is yet to break the news to Pihu. Now we know the reaction will not be pleasant and we will hopefully see Pihu's first negative streak. If only Priya was awake to solve the matter and kids. Which brings us to the question of the day, 'When will Priya Kapoor wake up from her deep coma?'
Our patience is wearing thin 'coz every minute without Ram and Priya together, there's chaos in the Kapoor mansion. And very frankly we are tired of seeing Ram weep so much.
Priya aka Sakshi Tanwar's fans are eagerly waiting for the actor to wake up and bring in some drama and romance in the show. The newcomers may be decent but none of them are ready to carry the soap on their shoulders.
Here's what they have to say:
Babaloo : Bring back sakshi.. and this show is awesome now a days. Can't see ram missing and crying for his wife…
Vicki: Priya please come back. The serial has turned really boring without you!
Anu: Plz priya don't leave the show, u are the heart of this show if u leave nothing interesting would be left to see…. I have been watching this serial from the very first day since it came on air and I am a big fan of u and ram kapoor so plz I beg don't leave the show…
Amer DxB: its awesome story…please come back Mrs Ram-SAKSI…we love yaar..
Nethra: I have been watching this serial since it started. Now a days its getting very bored. As a viewer not only me my whole family really would not like to watch this serial ram without priya and it is also really disgusting to see jhui charater in place of priya. If this would continue then not only me most of the people would not be willing to watch this serial anymore.
Aaliya: sakshi plz came back in a serial…