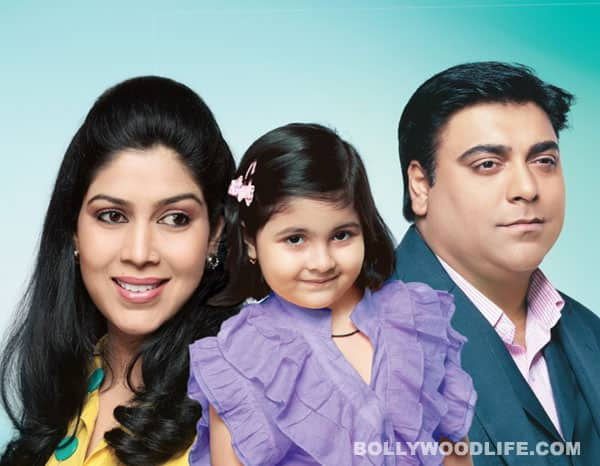 The mushy couple is all set to give Pihu a surprise gift – a little brother or sister!
In the previous episode of Bade Acche Lagte Hain, we saw Priya Kapoor faint. Initially, like us the couple also thought it was because of exhaustion and hunger, but the truth is far from it.
It seems Priya and Ram Kapoor are gearing up to be parents again. Well, Ram will now finally be able to witness all the joys and traumas of his wife's pregnancy – something he missed when Priya was carrying Pihu. Awwww…. So cute!
The little roly-poly kid will play elder sister to a sweet little brother or sister; we don't know which one yet. But we are sure that the bundle of joy is going to bring its share of happiness and troubles into the Kapoor family. We say troubles 'coz we wonder how Pihu will take it. Will she be thrilled about having a new sibling or will she display jealousy syndromes as the attention will now shift from her to the new born baby. Pihu adjusted well with Khush and was alright sharing her father with him, but things may be a tad different when it comes to sharing her mother. What to do – some kids are just wired that way. Right!
On the other hand, Ram and Priya have just begun to settle into their small budget life. A new entrant into the family is bound to increase the expenses – wonder how the duo will survive this. Let's hope Ram's new position in the company pays him well enough to support the new addition to the family.