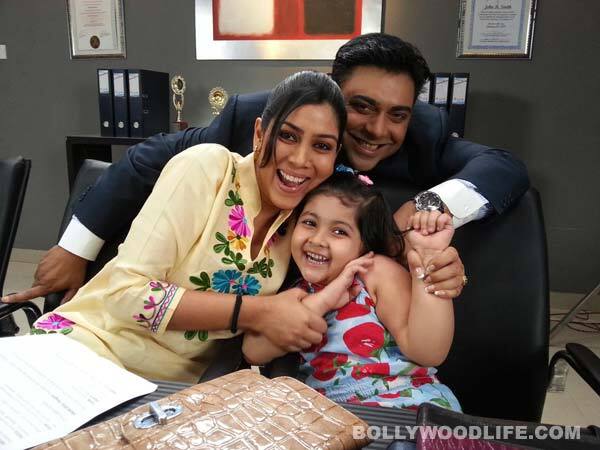 The roly-poly business tycoon is still very much in love with estranged wife Priya Sharma and extremely jealous of her camaraderie with Rajat. So will he swallow his pride and try to win her back?
Ram Kapoor spits fire every time he sees  Priya and his best friend Rajat Kapur together. In obvious comparison he finds himself inferior – at least in shape, charisma and fitness levels – to the suave, extremely fit and charming Rajat. So now Ram is on a health trip. Wonder how long that is going last!
The stout businessman in Bade Acche Lagte Hain now wants to be calorie conscious. So the butter greased aloo parathas are out and beetroot juice is in. He's ordered a treadmill to be set up and will soon be seen taking long walks and strenuous jogs in the park, as he once did when he was playing the fond husband to Priya. After hearing praises about Rajat's fitness regime, Pihu's fat daddy now wants to be fit and fine for his daughter and estranged wife. Well, we doubt that's ever going to happen, but let's not discourage the poor man.
Struggling with a round belly, a double chin and saggy fat all over – we know exactly how difficult it can be to lose all that volume. If you ask us, Ram should just ask Priya to come back to him, 'coz then he'd never have to worry about her being interested in other more fit men. Guess that would be an easier and faster task than hoping to achieve a physique like Rajat's, wethinks. Plus, we kinda like our Ram as well-rounded as he is and so does Priya, no?