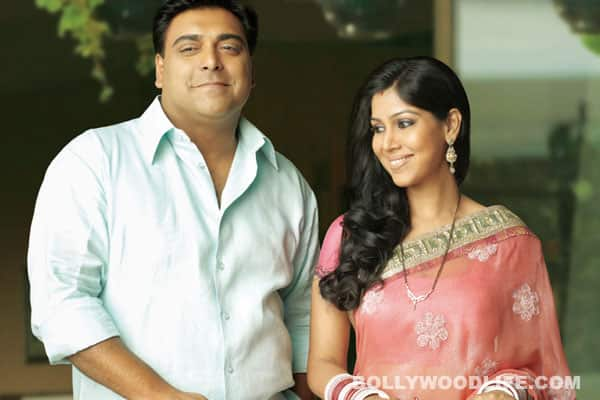 The episode was very strategically made to come to a cliffhanging halt just when Ram Kapoor and Priya Kapoor (Sakshi Tanwar) bumped into each other, thus leaving the audience all desperate to know what will happen next. This guarantees Monday's TRPs shoot up, no!
When Priya Kapoor comes to Mumbai along with her daughter Pihu, she makes sure that her li'l bundle of joy gets acquainted with the streets of the city which is forever throbbing with life. The mother-daughter duo are seen savouring scrumptious kulfi and sipping masaledar nimboo pani. Apart from gastronomic delights, we also see how Priya and Ram long for each other and slip into flashback mode every now and then. After enjoying good food, Priya asks her daughter if she wants to see the place where she and Pihu's Daddy tied the knot and goes back to those black and white moments yet again. On the other side, Sameer Kochhar's mother is seen announcing to everyone how her son has met someone special. "Mere bete ko ladki mil gayi hain" (My son's found a gal) – she went around saying, unable to contain her excitement, even though Priya (Sakshi) and Rajat (Sameer) haven't discussed a thing about being in a relationship. Now that scene was utterly absurd!
The show reaches its much awaited ending when Priya accidentally rams into Ram at a wedding ceremony – which is held at the same place where the couple married all those years ago. The li'l kid Pihu uses her presence of mind and introduces the two in an ecstatic tone, presumably without knowing that they are already closely connected. And as Ram continues gaping at her in utter shock, Priya simply takes the non-verbal route and conveys to him that she is still alive and that Pihu is his daughter!
What happens next? Why isn't it Monday already!