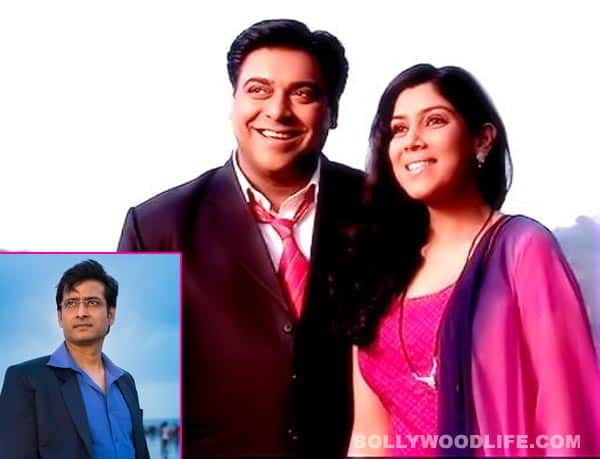 Priya's ex-fiancé and Ram's former employee is back on the scene as the couple's boss – ouch!
Ram Kapoor and his wife Priya Kapoor have got a new job so they can finally put their financial woes at bay, but their troubles are far from over in Bade Acche Lagte Hain. According to the latest promos Ashwin Khanna (Harsh Khurana), who was once engaged to Priya and at some stage thrown out of Ram's company, is back in their life together as their new boss – both our stout hero and his ever-loving wifey have got jobs in the same company. Now no one saw that coming, not even us, with our wicked and convoluted thinking. The creative heads at Sony are making some amazing developments in the daily soap happen to keep us hooked. We like!
With Ashwin in the picture, it is going to be one helluva roller coaster ride for the Kapoor couple – will they succumb to the shenanigans of their new boss, or will Ram and Priya fight back and beat him at his game, evil as it must be? Guess we'll have to wait and watch to figure this one out.
In the meantime, we wonder how Ashwin plans to make Ram and Priya's life hell. The thwarted lover and sacked worker has definitely not forgotten the insults and public humiliation that Ram doled out – will he return the favour, or take the high road and let them be? We all know the answer to that one, but how low with the dude stoop to seek revenge?
Will he treat Ram like a servant and overload our fave fatty with clerical work? Or will Ashwin flirt with Priya to irritate Ram? Well, that could result in a legal charge of sexual harassment for him, but wethinks the man has wised up and may come up with a uniquely nasty way to harass the couple. Imagine if Ashwin makes the roly poly ex-business tycoon run up and down the stairs for fun, fetching and carrying files or serving up chai…hehehehe! Or maybe he is actually a henchman of the increasingly idiotically mean Ayesha Kapoor – now that could lead to a very complicated situation, no?