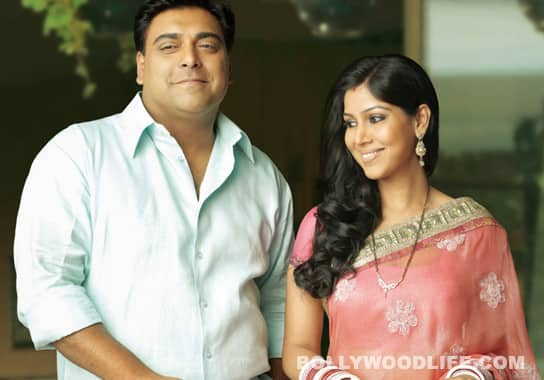 The estranged couple finally patch up this Monday for good. Phew!
Ram Kapoor and Priya Sharma (Sakshi Tanwar) say the three little magical words to each other in Bade Acche Lagte Hain and finally bring broad smiles on our faces. We've been waiting for them to come together for a while now, crossing our fingers hoping that Ayesha Kapoor (Chahat Khanna) and Siddhanth Kapoor (Mahesh Shetty) are not going to ruin the moment of bliss.
Like we said last time, Vikram Shergill (Jai Kalra) and Neha's (Tarana Raja) wedding bring a lot of reasons to celebrate. After all the misunderstandings and ego battles, the couple has decided to let bygones be bygones and patch up. Not that they are going to let go of the drama or should we call it make up session. But we hope they don't cheese us out with too much romance, 'coz if they plan to get under the bed sheets again, we'll be watching with one eye closed.
Among all the lovey dovey scenes, we wonder what Ayesha's next step will be. Will the vamp try something nasty again on Pihu or will Siddhanth finally show his face to the Kapoor family? In short, there's a lot of drama waiting to happen on Monday, so we recommend – don't miss it!
The only person we probably would feel bad for is Rajat Kapur (Sameer Kocchar). Because once Priya goes back to Ram, there's really not much he can do for her, and staying in her life even as a friend will not be tolerated by Ram. So we think it's time to big adieu to Rajat, right!