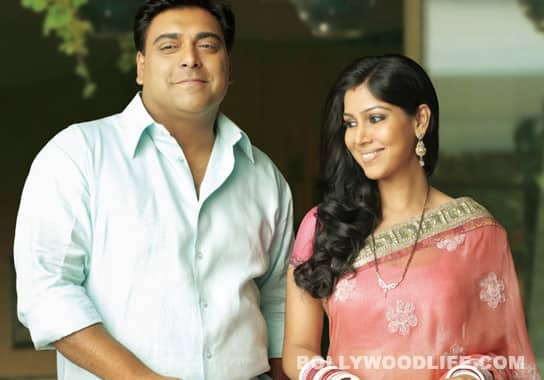 The couple who have been fighting like there's no tomorrow finally put an end to their bickering – even if for a short while. And here's why…
All those who sit glued to their television sets when Ram Kapoor, Priya Kapoor (Sakshi Tanwar) and little Peehu (Amrita Mukherjee) appear in Bade Acche Lagte Hain at 10.30 pm every night, must have witnessed a change in the mood of the serial. Perhaps, the makers grew tired of the consistent melancholy in Ram and Priya's relationship. So now the two have finally said those three magical words – I love you – to each other.
It made us happy and we even did a tiny jig. And guess we shared those sentiments with the BALH family who planned a party for the last episode. But of course, the reason for the big bash wasn't be Ram and Priya's love confession. Instead, the writers decided that the 'other' couple – Neha Shergill (Tarana Raja Kapoor) and Vikram Shergill (Jai Kalra) – should get married once again and that too with great gusto. And that's what made every other character in this serial dance, and how!
What's more, the theme for this party was retro. So, all the uncles and aunties came dressed in the yesteryear ensembles to do a little cha-cha-cha. And it was really fun to watch the hoity-toity Ayesha Ram Kapoor (Chaahat Khanna), who was oh-so-proud of her blue eye-lashes, being pushed and pulled on the dance floor.
But just when we were beginning to enjoy the retro-party, Ram Kapoor walked into a dark room and grabbed a lady who so didn't look like Priya. Sigh! Looks like another melodrama awaits us. Bu-bye happy days!