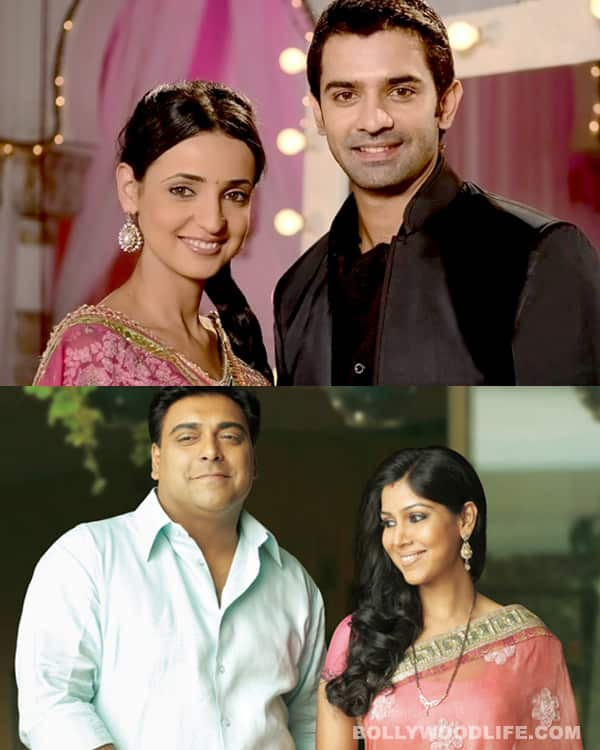 Hindi television is getting bolder. Whether it is the lengthy bedroom scene in Bade Acche Lagte Hain or law-related problems in Sajdaa, Hindi TV serials are exploring subjects that were till now the domain of Bollywood. We take a look at a few such issues
Domestic abuse
Kairi: Imarti is revered by her sons and her neighbours for having brought up her three sons single-handedly. What they don't know is she is a tyrant who physically abuses her daughters-in-law even for innocuous things like giving someone an extra laddoo or talking to their husband (her son) in Dubai over the phone. We've been given a hint in the first episode that her tyranny will end when the third daughter-in-law enters the house. Will we finally see a female in a saas bahu show stand up for herself?
Iss Pyaar Ko Main Kya Naam Doon: Arnav is in love with Khushi, but thinks that she is having an affair with his sister's husband Shyaam. To put an end to what he thinks is the truth, he forcibly marries Khushi. He threatens her that if she doesn't do so, he will get his younger brother to divorce his wife – who is incidentally Khushi's younger sister. Khushi and Arnav enter into a contract marriage for six months. Khushi has no lustful thoughts for her brother-in-law but Arnav believes only what he saw: the lecherous advances Shyaam made towards Khushi during the Holi celebrations.
Bade Acche Lagte Hain: Ram and Priya may have consummated their marriage, but what's now interesting is the thing going on between Ram's brother Sid and Priya's sister Ayesha. Sid has cruel intentions towards his unsuspecting sister-in-law. He tries to bed her during Holi celebrations, but Vikram finds out and stops him. Sid is undeterred and continues his unholy pursuit of Ayesha.
Dil Se Di Dua…Saubhagyavati Bhava: Viraj is an obsessive husband to Jhaanvi. He beats her, he rapes her and literally makes her life a living hell. He threatens to kill her entire family if she leaves him. She suffers a miscarriage but that doesn't soften him either. He demands that he wants his son back and gets ready to force himself on her yet again. Thankfully for Jhaanvi, her mother-in-law comes to her rescue and she escapes the house.
The darker side of royal households
Dekha Ek Khwaab: Udayveer wants to wed Maanayata so he can be the rightful heir to her father's property. Unfortunately, Maanayata is in love with Aakash. Udayveer's solution to the problem is to take two vans of goons to beat Aakash to death. Aakash conveniently falls off a cliff during the fight and Udayveer gets closer to Maanayata.
Amrit Manthan: Adhiraj is a wealthy royal, but he is impotent and a divorcee. Amrit is also a royal but her entire family is broke. Amrit seduces Adhiraj to confirm that he is really impotent. Even after confirming it, Amrit agrees to wed Adhiraj and keep his secret on the condition that he provide for her family financially.
Terrorism and the misuse of drugs
Sajdaa Tere Pyaar Mein: Ranveer is a RAW Agent investigating the drugs scenario in India. The show has several elements from Fiza, with the female lead being the sister of a martyred soldier. Ranveer wants her help in a mission and it is most certain that she will join him.