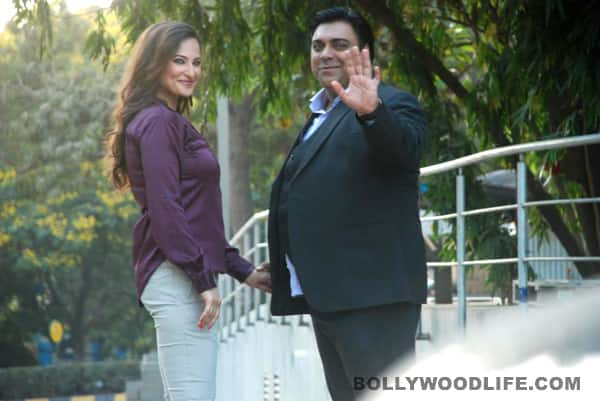 Call it woman's intuition or possessiveness, but it turns out that Priya Kapoor was spot on when it came to knowing just what husband Ram meant to old buddy Isha
Yes, women always know. And Priya Kapoor is no different. She has been suspecting that there is more than just college buddy-ship between her husband Ram Kapoor and his friend from way back, Isha. And she just watched and waited and wondered, though not always silently, since she spoke to her friend Neha about it and also had long soliloquies that only she herself heard. And then came the HUGE sight with Ram. The ever-loving husband and wife yelled at each other and, like all happy couples, said a lot that should never have been said, but is often thought. And Priya decides that she would run away to her parents' home with her daughter Pihu and let the stout man stew.
But Ram has another way of dealing with the mess. He decides to visit Isha and ask her to intervene, telling Priya that there was nothing between them except for friendship that dated back to college times. Big mistake, any of us could have told him! It turns out that Isha does have serious feelings for the fat man, saying that she had gone through a miserable marriage and a nasty divorce and wanted to settle in India not with her husband, as she had always said, but with Ram. Shock, horror, amazement, total confusion – now you can just see that written large on Ram's face as you read that, right? It was indeed. And he goes back home and cannot face his wife when she asks him to tell her what is going on. Priya and Pihu leave for the Sharma home; Ram stays home and broods. Neither husband nor wife can figure out how to deal with the situation – Ram, even though none of it is his doing and Priya, who just wants reassurance from her man.
So what happens next? We cannot sort this one out. Can you?