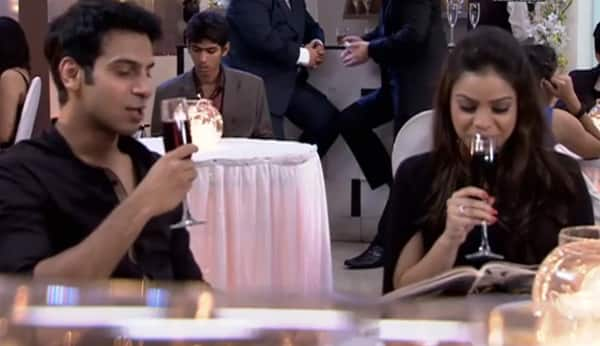 Coming closer to the leap, there are some major developments and drama waiting to happen in the Kapoor mansion
Bade Acche Lagte Hain is now gearing for the big leap, but right before that, the entire family is preparing for Priya's delivery and for Natasha's (Sumona Chakravarti) wedding with Vikram Shergill's (Jai Kalra) brother, Bhanu (Karan Mehra).
In the recent episode we saw that the couple wished to keep it simple, the wedding was to be a low key affair with just the family members. All this while, Bhanu has been behaving like the ideal and perfect guy, but there's more to what meets the eye. Like us, Priya Kapoor (Sakshi Tanwar) also thought that there's something fishy about the dude. So our in-house detective Priya decides to snoop around in his life by surfing the internet. Now, it's known to all that Bhanu and his all his companies have gone bankrupt. But what people don't know is that the dude was once engaged to someone called Roshini which was called off because she went bankrupt.
Priya tries to expose him, but the plan back fails.Natasha decides to leave her family and her wealth behind and run away with Bhanu. On route, Bhanu tell Nuts that with her money, he can now start a new business and they can be happy forever – poor boy was in for a rude shock. When he learns that Natasha has left everything behind, he gets irritated. He tells her that he doesn't want her without her money. Greedy, no?
Guess now Natasha will realise that Priya was right all along. Nonetheless, we feel a little sad for Nuts, wonder if she'll ever find her soulmate? What do you think BollywoodLifers?