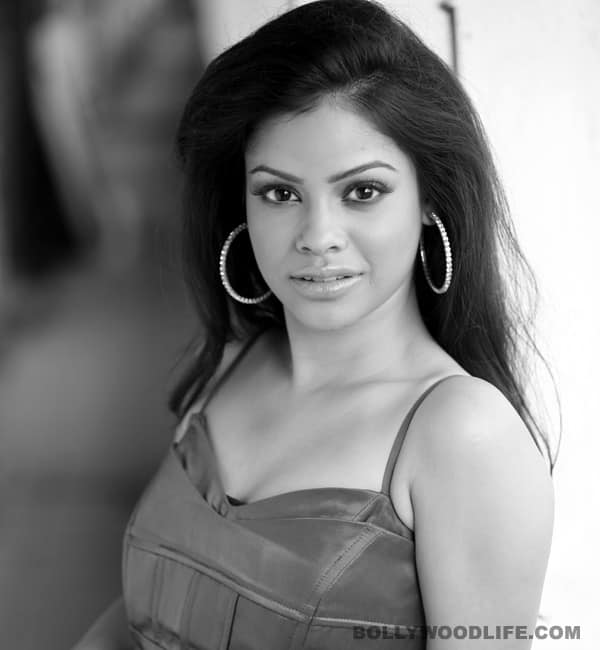 We've all been wondering why we see so little of Sumona Chakravarti on the Hindi daily soap. And we finally figured it out…
If you think hard enough, you will remember that Ram Kapoor on Bade Acche Lagte Hain (BALH) has a baby sister that he is very fond of. Her name is Natasha, remember? She was a wild child and married Kartik Sharma after becoming pregnant with what was presumably his child. Then she became good, then she turned bad then she got good again…and now she is the loving and supportive daughter (in law, of course) of her in-laws, even though her husband has started a new life with another woman. Okay, so is Natasha out of the picture? Has her role on the soap ended? Actually, it has not, the proof being that she pops up every now and then, plays the wise aunt-sister-friend, and then vanishes again.
So what is going on? Where has she been running away to? Simple! Watch prime time television and you will know that Sumona Chakravarti, the actor who plays Natasha, has another job and one that she is pretty good at too. She plays Mrs Bittu, the wife of Bittu aka Kapil Sharma on the hugely successful Comedy Nights with Kapil. She is astonishingly funny, always immaculately dressed and coiffed and plays her part better than we could have expected. And after a short stint in films – she did bit roles in Mann (1998), Aakhari Decision (2010) and Barfi! (2012) – she seems to have found her niche on TV. But while that explains Sumona's in-now out-now presence in BALH, we still want to know how long the makers of the show will have Natasha popping in and out of the story….