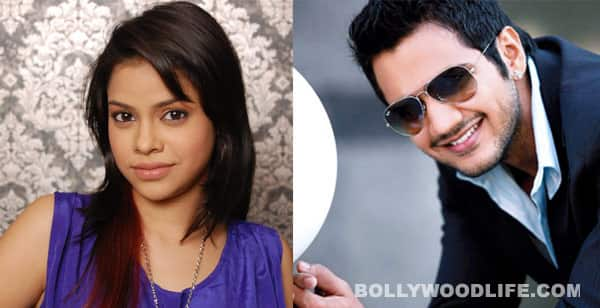 Every day there's a new drama unfolding in the Sharma and Kapoor family and frankly, we are getting a li'l tired of it
The whole melodrama in Bade Acche Lagte Hain starts on Ram Kapoor and Priya Kapoor's wedding anniversary. Jhanvi abandons her and Karthik's baby at the party; when Ram calls the police to hand over the kid, Priya's brother declares the child as his and accepts his infidelity.
Shocked by the revelations, Natasha takes to drinking and suddenly develops a hatred towards everyone including her in-laws and Priya – understandable in a situation like this! But Nuts goes overboard with her drama when she tries to throw the child out of the Sharma house and when her in-laws stop her nonsensical act, she files a case of physical abuse against them…Tch tch!
Everyone expects Ram to talk sense into Chhoti (Natasha), but when emotionally blackmailed by Nuts, the stout man keeps his mouth shut. He decides to let his in-laws rot in jail to keep his sister happy. In addition to this, he sends Karthik's illegitimate kid to an orphanage.
While all this drama is going on, the real culprit behind the whole fiasco is hiding in Singapore. He abandoned both his wives, parents and even his kid – what a man! Now both the families try to emotionally blackmail Karthik and bring him back to India.
On the one hand, there is Karthik, who cheated on his wife, lied to his family, married and cheated his second wife too and abandoned everyone and ran away. Wethinks the man needs to be punished severely. However, from an entirely different viewpoint, Natasha is wrong too, no? She aborted a kid when she was pregnant, never got punished for it, put her in-laws behind bars, is punishing an innocent newborn baby now and creating a rift between Ram and Priya.
According to sources, the fights between the Sharmas and Kapoors – obviously instigated by Ayesha – will result in not one but two divorces, Natasha and Karthik's and Ram and Priya's. And somehow in the whole fiasco Karthik will lose his life.
It's a complicated situation and there is no one right answer. We are confused; what about you BollywoodLifers – who do you think is wrong, Natasha or Karthik?