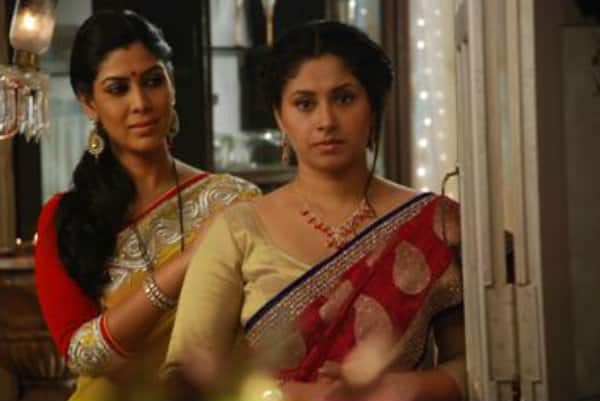 Now that Suhani has revealed that she is pregnant with Sammy's baby, will Pihu hate her mother?
So many questions…so much drama. Bade Acche Lagte Hain is finally moving forward, and in good American soap opera style, at that!Sammy Shergill (Yuvraj Thakur) has just got engaged to his childhood buddy Pihu Kapoor (Sonia Balani), with both families and lots of friends looking on and cheering. But hang on… Isn't Sammy in love with Dr Suhani (Ekta Kaul), who loves him too? Didn't they sleep together one night? The obvious is happening!
Suhani faints, is attended to, and realises that she is pregnant with Sammy's child. Khush is with her all the way, like a good friend and would-be beloved. While the two talk about it, Juhi overhears and in her new avatar as the one with shades of grey, tells Priya Kapoor with an evil gleam in her nicely made-up eyes. While Priya is initially furious, she soon realises that nobody is scheming; in fact, she gets even more angry when she understands from Khush that Suhani was trying to make sure that Sammy and Pihu do get together.
So a classic Priya-style lecture ensues. She explains – at great length too – that if she allowed Sammy and Pihu to get married, there would be no way that she and Ram Kapoor could control Pihu's behaviour, and that would make many people very unhappy. On the other hand, if she made it clear that Sammy and Pihu would no longer be engaged, she and her patidev could make sure that Pihu did not harm anyone, especially herself. And she marches off to do the needful, we expect, paying no heed to either Suhani or Khush. But will Ram, who dotes on his eldest daughter, be happy with her decision? We doubt it. And if Juhi manages to con Pihu into believing that her mother is determined to wreck her happiness, we expect more fireworks.
While all this is confusing and unreal, we know that at least it pushes the story forward a bit. And that would be very watchable, no?