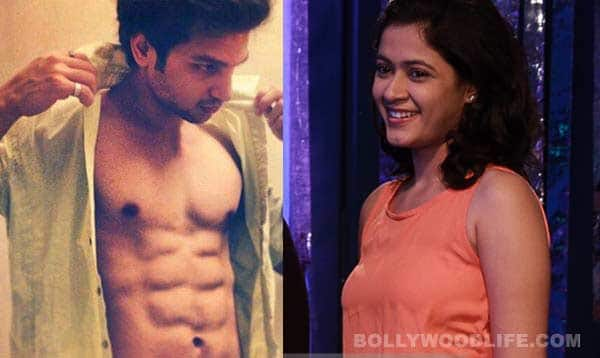 Ekta Kapoor promised that Ram Kapoor and Priya's first kid, Pihu will show some shades of grey and looks like we will see some tinge of it soon
Now that all is well between Ram Kapoor and his wife Priya, Bade Acche Lagte Hain is finally concentrating on the younger generation. The story so far goes this way – Pihu (Sonia Balani) has developed feelings for her childhood friend Sammy (Vikram and Neha Shergill's son), but he is in love with Priya's in-house doctor Suhani (Ekta Kaul).
Pihu expressed her feelings to Juhi, who then conveys it to the Kapoors. On her birthday, Pihu asks golu daddy for her present – to get her hitched to Sammy (Yuvraj Thakur) 'coz she is in love with him, and can't imagine her life without the dishy dude. On the other hand, Sammy is busy trying to express his feelings to Suhani, who loves him too.
Suhani and Sammy confess their feelings to each other and in a moment of passion, consummate their relationship – if there is such a term like that. While two hearts are singing a love song in closed walls, out in the party, the Kapoors and Shergills are busy planning the engagement and wedding date of the two childhood buddies. When Ram announces his plans to Sammy, the confused lad storms off saying that he has a career to build before making matrimony plans. Wonder why he couldn't just say, that he does not love Pihu.
Anyway, things get complicated as Pihu is all heartbroken and her affluent parents are unable to convince Sammy. In the upcoming episodes, Pihu will learn the real reason behind Sammy's rejection and will be filled with vengeance, promising to ruin Suhani's life. According to sources, Pihu will want to marry Sammy by hook or by crook. In spite of Sammy's refusal to marry Pihu, he will be put in a spot where he has to choose, and his only option is – Pihu.
The situation will go from bad to worse and Suhani will pay a huge price for falling in love. Will Sammy rescue the doc from Pihu and marry her in time or will his one night (stand, apparently) with Suhani create more troubles, than one is ready to handle? Keep watching this space to know more…