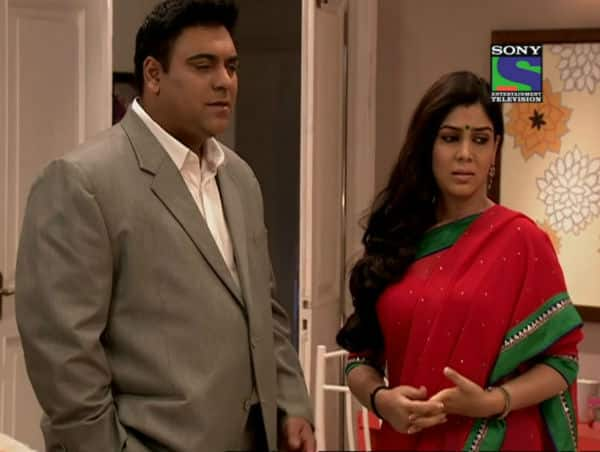 The at-last-happily-married couple has never really experienced the real character of their beloved daughter. Will that ever happen?
Pihu Kapoor is the apple of her parents' eye. Ram and Priya Kapoor have never really seen the real Pihu Kapoor, preferring to know only the little girl that they so adored and who is now grown up and more beloved than ever. So they do not see the spoiled brat who can be mean and nasty, conniving and vengeful. They have never seen her as the wild child, drinking, dating, scheming and lying. To be totally accurate, Priya has had a glimpse of that when Pihu's lies resulted in Varun's death, but that is an old story, long forgotten. Neither Priya nor Ram has seen or heard the way that Pihu treats Suhani and probably never will, not unless the makers of Bade Acche Lagte Hain feel that another shocker should be unleashed on viewers, wethinks!
But from the way the plot has been dragging along, it should not be long now that Pihu's asli roop is revealed. Juhi, once Priya's best friend and now her rival for Ram's affections seems to be turning negative, and has decided to plot to get Priya's eldest daughter on her side. So will she influence Pihu and pit them both against the 'good' guys? Will Sammy Shergill, who is all but engaged to Pihu, be the most upset by this? And will he ever find peaceful loving with Suhani, the girl he wants? We want to know, and wish Ekta Kapoor and the makers of BALH would hurry up and get on with the story!