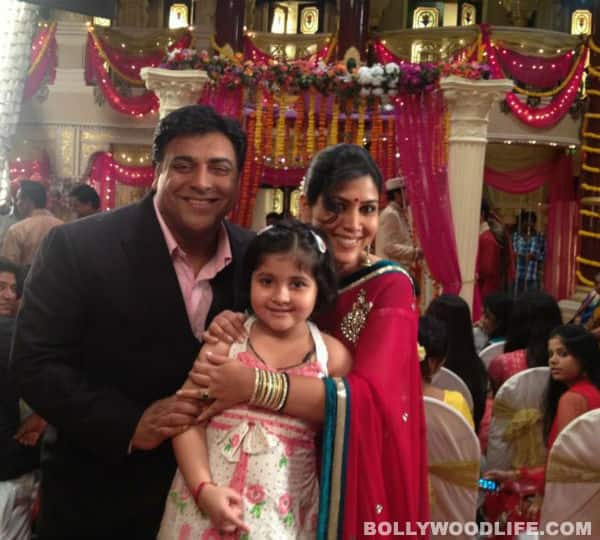 The reunion has been stretched out like well-chewed gum and is losing all its flavour
Ram Kapoor and his estranged wife Priya Kapoor meet on their wedding anniversary by accident and the next thing you know, Ram has an 'attack'… so much for the happy reunion to spice up Bade Acche Lagte Hain! Instead of worrying about her naam ke vaaste husband's health, fat-hipped model babe Ayesha is in a panic wondering what her financial stand would be if her sister and Ram decided to get back together. Seriously woman, get your priorities right! Then again, that's exactly how a vamp would think, no?
After a long lecture by Rajat – who is heartbroken that his Pooja is actually Ram's wife, but seems to be hiding it well, apart from bawling on taijaan's shoulders – Priya finally agrees to come clean and meet her family. Thank God for that, coz we really can't imagine another game of hide and seek involving the motley crew that is the Kapoor family. But things don't go exactly go as planned for Priya. So she uses her adorable daughter Pihu to smooth things out with her family, starting with some beta-naana bonding, as Priya's father ignores her and makes friends with her daughter instead. And boy, does that work as a charm or what!
In the upcoming week, the makers of this serial will finally focus on the face off between Ram and Priya. Now that's what we are waiting for! Our over-imaginative minds have been churning out possibilities for the upcoming track. Will Ram finally get rid of – he cannot divorce her, since they were not legally married, since Priya was still alive at the time – Ayesha and go back to Priya? Or will he demand full legal custody of Pihu without Priya involved… now that's very Mills & Boon-ish, no! Or will Ram decide to now have two wives… eew! Or will he stay married to Ayesha and have a 'thing' on the side with Priya?
If you've (BollywoodLife readers) got a better option, write and tell us what you think Ram should do now?