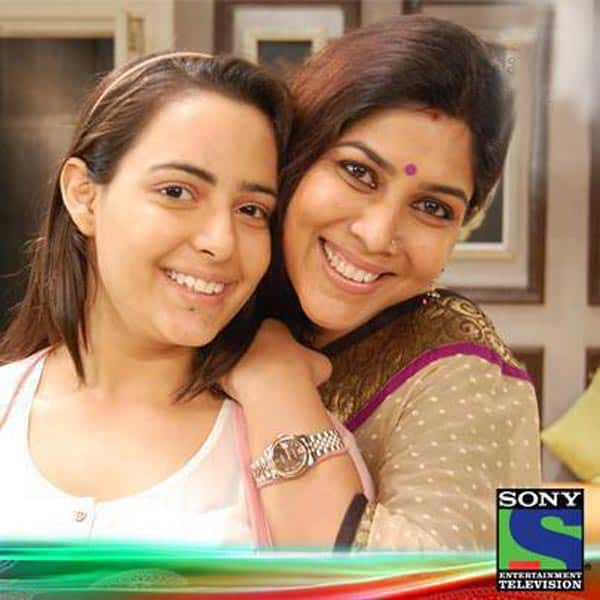 The young Pihu was an angel, never told lies and was smarter than her age – then what went wrong in the eight years that have passed since then?
A teenager is under a lot of pressure from parents and peers, but does that change a youngster's character as drastically as Pihu's has transformed? As a child, Pihu Kapoor (Aanchal Munjal) was the ideal daughter; but ever since she turned 15, she has lost her morals, is a pathological liar, an escapist…nothing like parents Priya (Sakshi Tanwar) and Ram Kapoor.
She has feelings for Varun (Rohan Mehra) and encourages him to get friendly, but then turns around and calls him a stalker and a characterless boy to her mother when she is caught in a situation that could get her into big trouble at home.
In a recent episode, we saw how Varun tricks Pihu into starting an intimate session with him. Just when things are about to get steamy between the two young people, Pihu's mother Priya barges in. Initially she is shocked at seeing them together like that, but Pihu soon turns the story on its head and accuses Varun of trying to rape her. Now we know the boy's intentions were nowhere near noble, but calling him a rapist is a downright lie that could jeopardise his future, no?
In order to save herself from her mother's anger, Pihu sheds fake tears and tells a blatant lie. Varun, who came into the show to teach Pihu and Priya a lesson, learned one instead. But in his wildest dreams he would never have believed that he would be the one in such a mess. He begs and pleads for anyone to listen to him, but a girl's testimony generally holds more weight, especially when her father is such an influential man, right? Trapped by his own little dirty tricks, the bad boy is taken to the police station.
In all this, Pihu is shocked that things have gone this bad; and there is only one person who knows the truth – Neha and Vikram Shergill's son Sammy (Rohan Shah). But besides being stunned and shocked, the geeky lad does nothing – for all you know, Pihu could turn on him as well.
Our little spy-buddy tells us that this story is leading to another big time leap in Bade Acche Lagte Hain. It seems that Pihu's lie will be caught by her parents and this will send mommy Priya into shock. We are not sure how she ends up in a coma – one story has it that Priya will accidentally kill Varun and injure her head in the process – but we are sure (and actually hope) that Pihu will be blamed for it somehow. Does this mean that Ram will break ties with his darling daughter, for putting his beloved wife in such a situation? Will Pihu change again post the next leap, if it happens? Will Varun or his parents, Ashwin and Shruti seek revenge?
So many questions with no answers…sigh! Guess like you, we'll have to wait and watch to find out more!