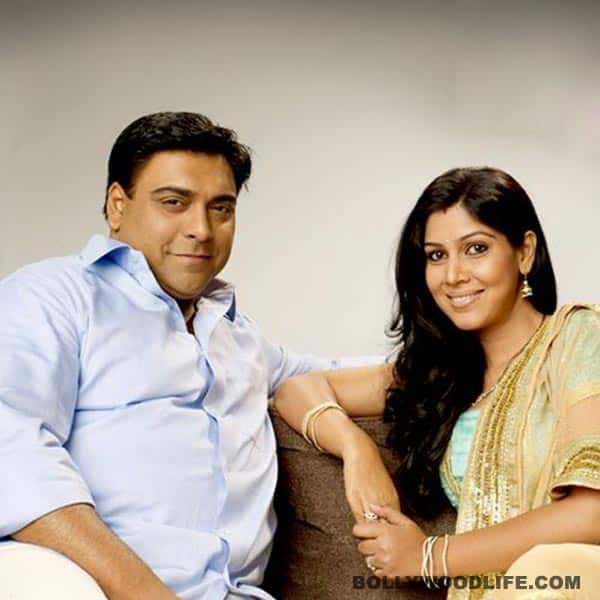 There's no doubt that Ram loves Priya and she loves him back. But will she come back to the Kapoor mansion after Ram finds out the truth about Pihu and Sammy's relationship?
Bade Acche Lagte Hain has gone through several ups and downs, but the story has always focussed on Ram Kapoor and Priya. The different nuances of their relationship have kept the audience hooked till now. Be it them hating each other or falling in love; their separation or reunion, we have liked every bit of their relationship.
Ram Kapoor and Priya have been living apart for about four months now and all this while, they never spoke to each other. Now that they are working together in the same firm as boss and employee, their love for each other surfaces every now and then. Hidden under the covers of a superficial ego, they both won't accept that they just cannot live without the other.
In the upcoming episodes, the cute, little fights are going to keep them entertained, and us too. As days pass by, Ram will start giving Priya special treatment, which will obviously not go unnoticed by the staff. Ram will insist on dropping Priya home, he has already given her a special cabin and the favours keep pouring in. Ram will soon begin to relish his nok-jhoks with Priya. He looks forward to going to office so that he can pick up a fight with Priya. While no one understands their equation, it keeps them content.
While Ram agrees to do all this, he will still be reluctant to agree that Pihu (Sonia Balani) is unhappy with Sammy (Yuvraj Thakur), like Priya said. According to sources, Ram will soon witness that Pihu and Sammy are faking their relationship before everyone, just like Priya had predicted. Once Ram figures out that Priya was right all along, he will devise ways to get her back to the Kapoor mansion, but will Priya come back so quietly? We doubt!
Keep watching this space to find out more on what happens on Bade Acche Lagte Hain.